I'm Charlotte Newland – a dressmaker, mum and scientific editor living in London, UK. I've been making stuff since I was a little kid and love to quilt, sew clothes, and knit. I am the winner of The Great British Sewing Bee 2016, and blog at charlottenewland.com.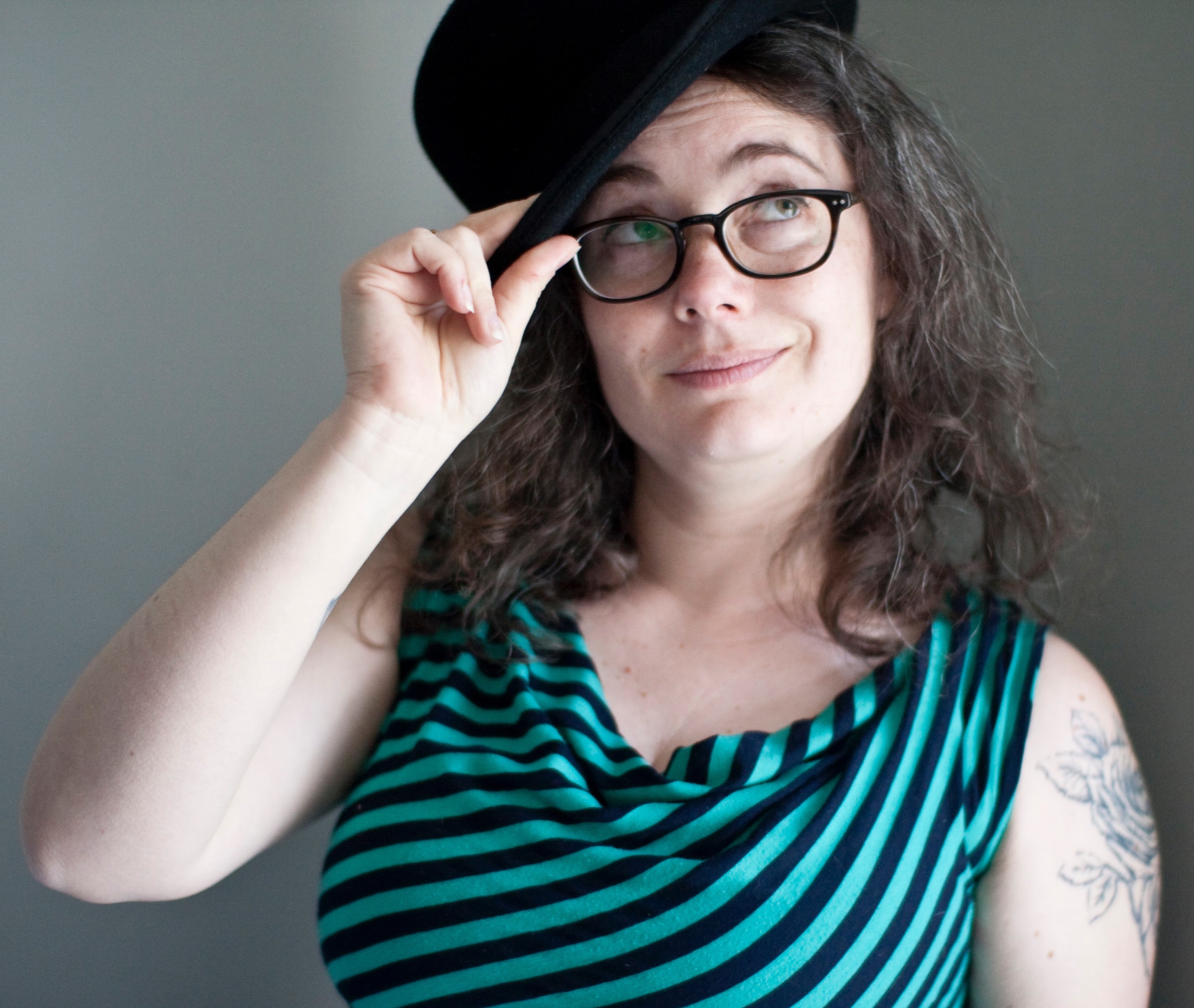 On a recent trip to New York, I was invited to meet the team at the Andover offices where Daryl loaded me up with approximately three metric tons of fabric, including some unbelievably gorgeous Lizzy House double gauze. This was so exciting to me, because it's nigh on impossible to find in the UK, and I love to make clothes using unconventional prints (foxes, typewriters, fruit – you get the picture).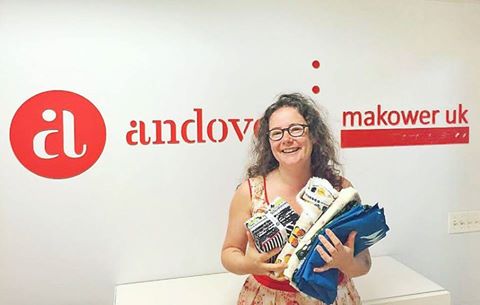 Having never sewn with double gauze before, I spent longer than usual deciding what to make, finally settling on a dress made up of the basic bodice, cap sleeve, and all around pleated skirt from Gertie's Ultimate Dress Book by Gretchen Hirsch. This book is my current obsession, and I plan on working my way through the whole thing by Christmas, if not before. It includes a whole load of separate bodices, skirts and sleeves, which mix and match to make a huge number of possible dresses. Heaven!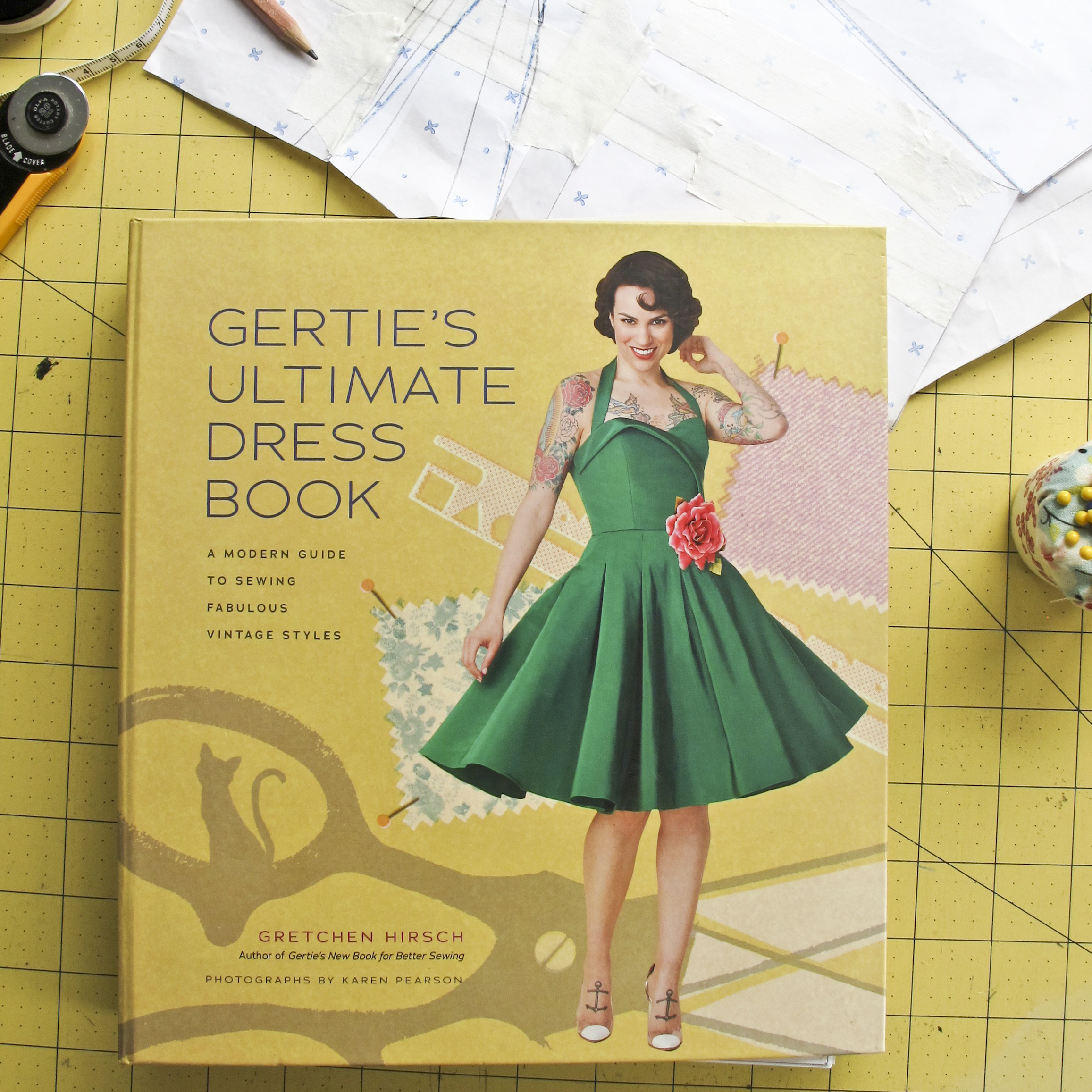 As always, I prewashed the fabric before cutting, and then gave it a good press. Double gauze has a beautiful soft texture and a fair bit of loft, so I found it really helpful to tape the fabric to my cutting table so it stayed nice and straight during cutting. I also used pattern weights and a rotary cutter to make absolutely sure it didn't shift.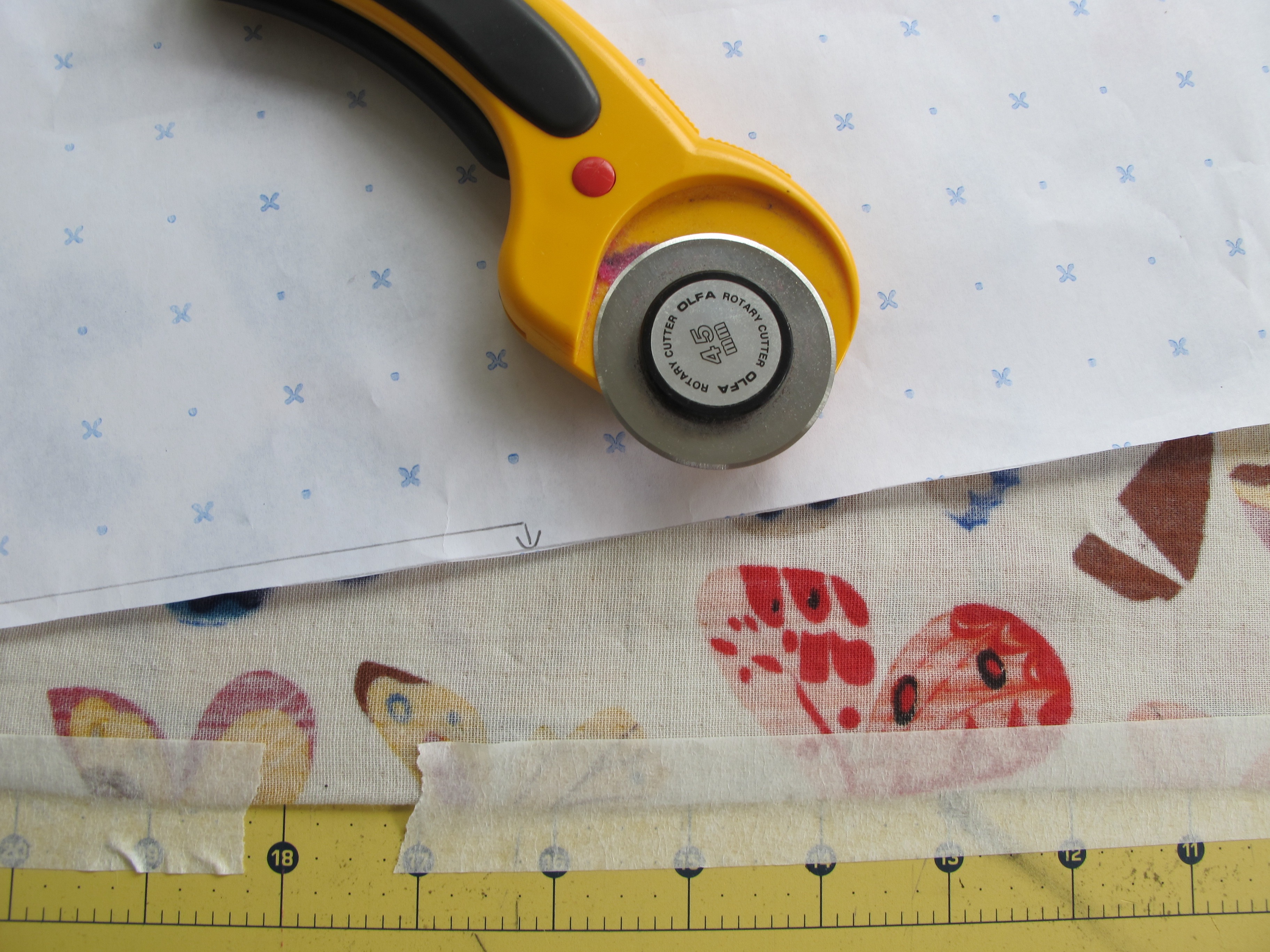 Because the fabric was so light in colour and double gauze has a fairly loose weave, I chose to line the bodice with white voile. This had the dual effect of providing extra brightness and contrast to the print on the bodice, and helping to avoid visible undies. I also used the voile for the pockets because I didn't want to risk the butterfly print showing through to the skirt. The skirt itself was left unlined to make the most of the gorgeous breeziness of the double gauze – perfect in hot weather. Not that we get much of that in the UK, but a girl can dream.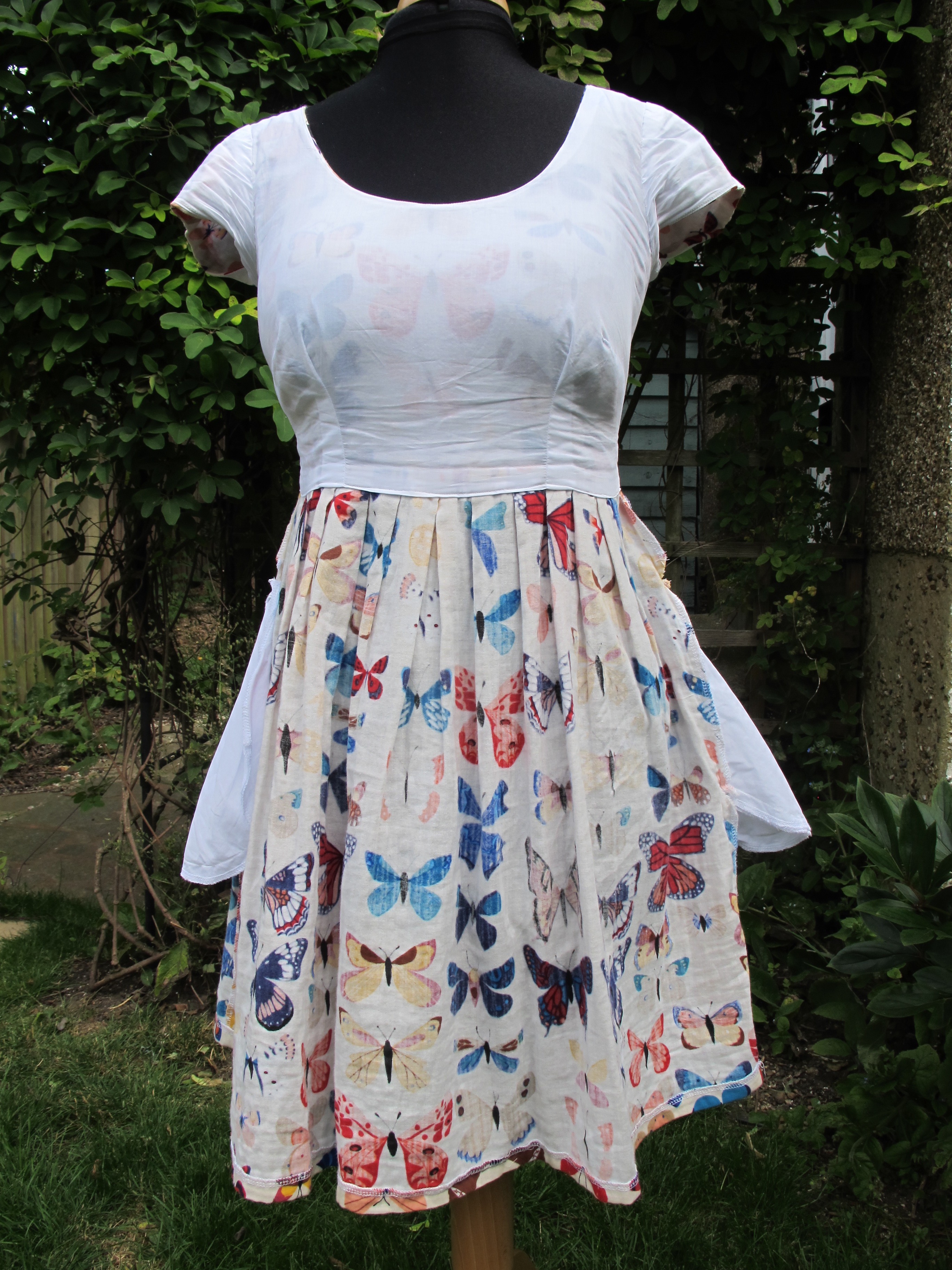 All in all, I'm delighted with the fit of this dress. The fabric is so comfortable and the print is just perfect. Thanks so much to the team at Andover Fabrics for the opportunity to sew with this gorgeous substrate!