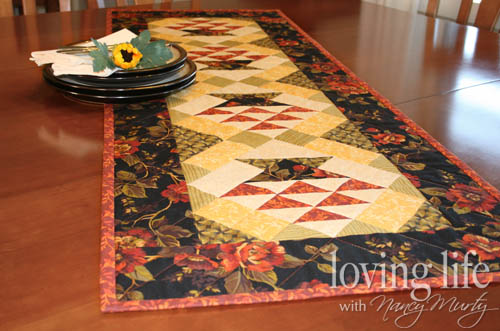 What better way to start the new year than with a quilt project or better yet the block-of-the-month, Ginger Rose starting in many quilt shops this month. In addition to the wonderful Andover fabrics, the program features a bonus pattern each month to make a project using that month's block design.
To read more about the Ginger Rose part one, bonus project, quilting suggestions and a little history about the basket block, visit my blog at blog.beecreativestudio.com. Subscribe to the blog while you are there to receive all the Ginger Rose posts.
Want to get in on the fun? Check with your local quilt shop to see if they are participating in the Ginger Rose program or visit Andover Fabrics' website (click here) for a list of participating shops in your area. Most shops offer mail order. It's a great way to start the new year.
Hope you have a healthy and happy 2012 with lots of time to sew.
Nancy Murty
www.beecreativestudio.com
blog.beecreativestudio.com
www.facebook.com/BeeCreativeStudio
twitter.com/NancyMurty