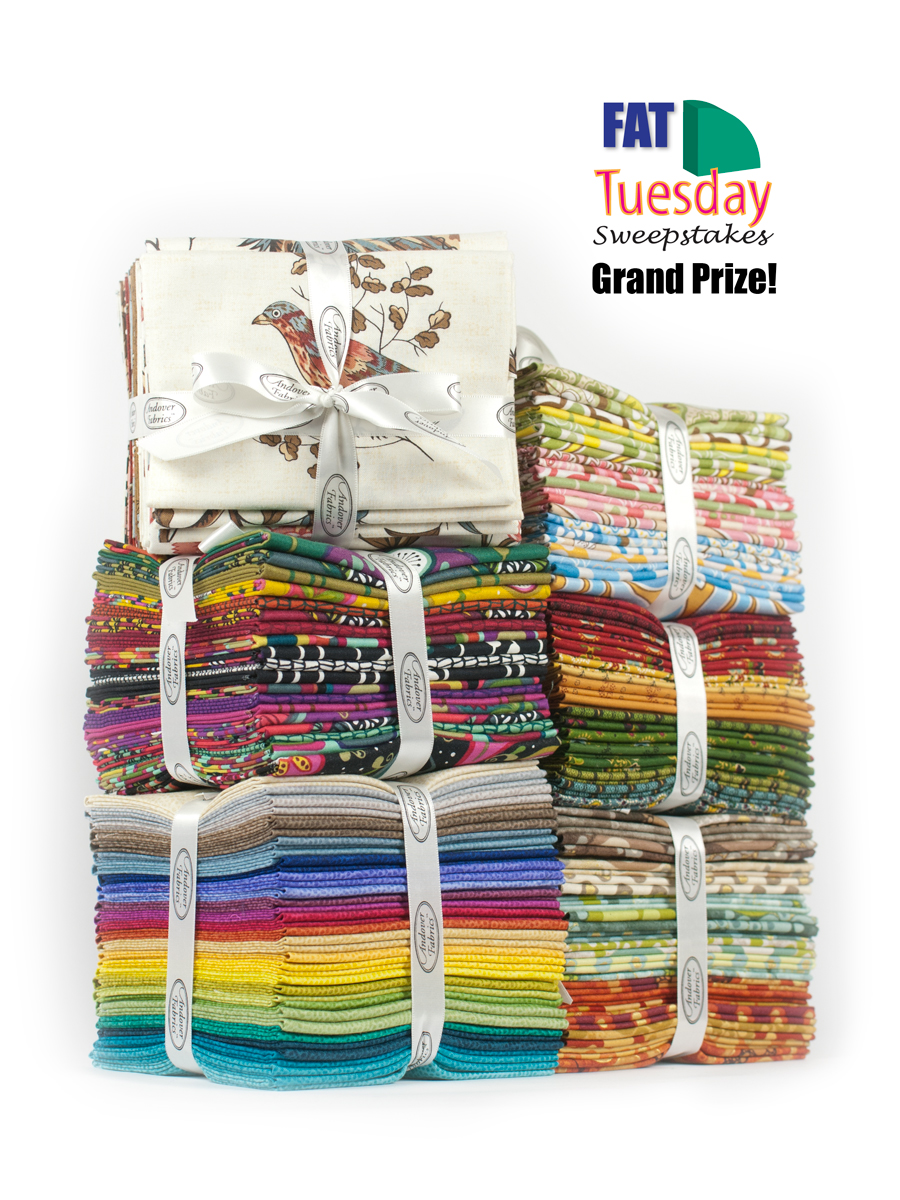 We are so very excited to announce the Grand Prize Winner of Andover Fabrics Winter Schoolhouse Fat Quarter Tuesday Sweepstakes! Our winner, Susan Callaway, of Taylorsville, Utah writes:
Gail,

Here I am, home alone (I retired a year ago) and no one to hear my screams of excitement!  I am so excited I can't even put it into words.  Along with my daughter, we participate in Jo's Little Women Club and were anxious to see her new projects which she presented at Fall Quilt Market in Houston.  I collect Jo Morton fabric, which is the reason I was checking the Andover Blog waiting for Jo's presentation.  However, I really enjoyed each of the schoolhouse videos and all the wonderful fabrics I saw each week.  I can't imagine having all those fabulous fabrics to make into anything I want!  I have a sign that says 'Any Day Spent Quilting Is A Good Day' … this has been a GREAT day.  Thanks so much.  I love Andover!!!!

Susan Callaway

Gail,

  I'll send you a picture when the fabrics arrive.  You'll get pictures, too, when I get something made using the wonderful, wonderful fabrics.  Thanks, again!

Hugs,

Susan
We are so very happy for Susan and all our winners!  Thanks to all who participated in our contest. Be sure to continue follow our blog, "like" us on Facebook, and follow us on Twitter for all the latest news from Andover and our talented designers and staff!  Hey, you never know when we'll come up with yet another opportunity to win fabric – but know you'll always come away with great inspiration……
Happy Sewing!
Gail Kessler