One of our newest designers, Kelly Lee-Creel, has been busy behind the scenes getting ready for the launch of Storybook Lane which will ship into stores in May.
Storybook Lane is a village where all of our favorite fairytale characters are next door neighbors. It began with one idea: How cool would it be if you could sew your own village and the houses opened up?
The fabric collection features 18 prints in two colorways including 2 very special panels that can be sewn into stuffed houses, dolls, and more.
Click here to see a full tour of the collection along with some close-ups of the panels.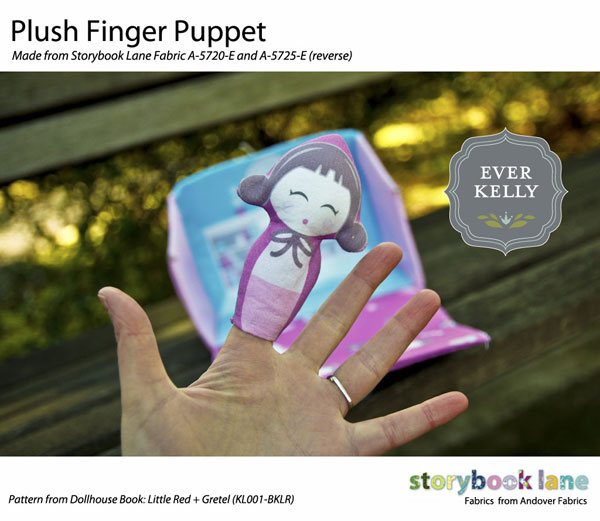 This May, Kelly will have her first booth at Quilt Market in Kansas City, Missouri where she will be debuting 6 new sewing patterns.  If you're following us on Facebook, you may have already seen some sneak peaks of some early pattern prototypes.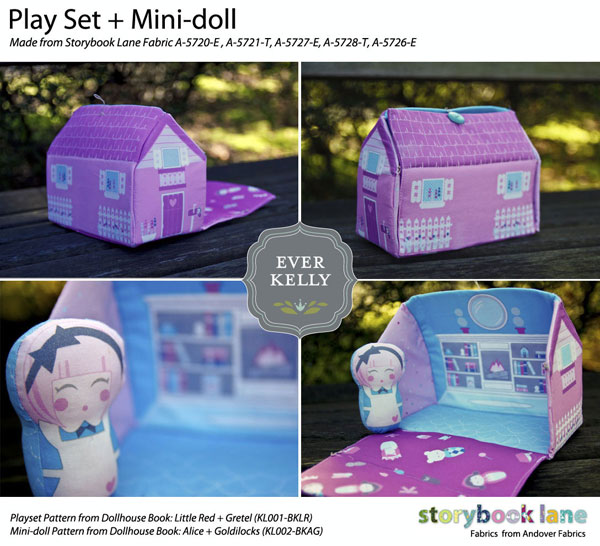 These are not final fabric, but they give you just a little taste of all of the fun things you can make with the Storybook Lane panels.  We can't wait to see new villages popping up all over!
All this week, be sure to visit the Ever Kelly blog to meet the residents of Storybook Lane and take a peek inside their houses!  On Friday, she will be giving away an entire set of fat quarters!