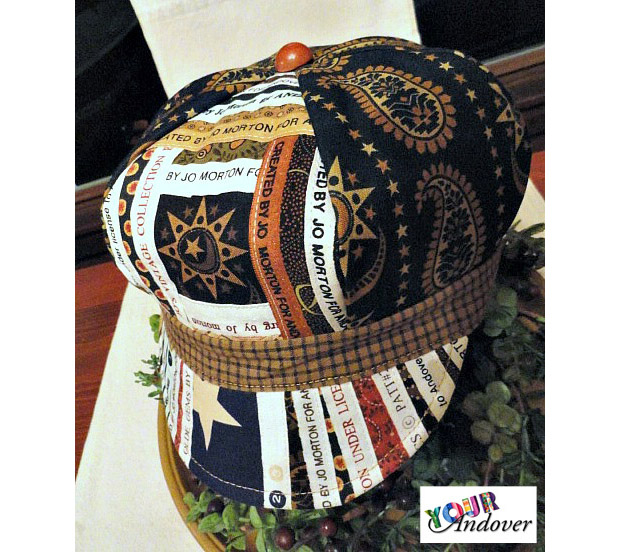 Congratulations to Kathy Plumley, this week's winner of the Your Andover contest! Using Jo Morton's Yorktown collection and assorted selvages, she made this hat for a close friend of hers, who was recently diagnosed with breast cancer and is just starting chemo.
We're happy to report that with Kathy's help, her friend is continuing to run her quilt shop, and continues to be absolutely fabulous!
Kathy will be receiving a fat quarter bundle and her project will also be featured on our Facebook, Pinterest, and website.
Have a project you're proud of and a story behind it? Just submit your work to yourandover@andoverfabrics.com for a chance to be a weekly winner as well as being entered to win our grand prize: a Dimples MEGA-bundle of all 135 colors AND a $500 Andover Fabrics gift certificate!