Andover Fabrics is a proud sponsor of the One Million Pillowcase Challenge, a great cause dedicated to donating one million pillowcases to local charities. To celebrate reaching the halfway point of the challenge, American Patchwork & Quilting is hosting a blog hop today!
Readers voted on their favorite pillowcase design, and the winning pattern was this adorable train applique.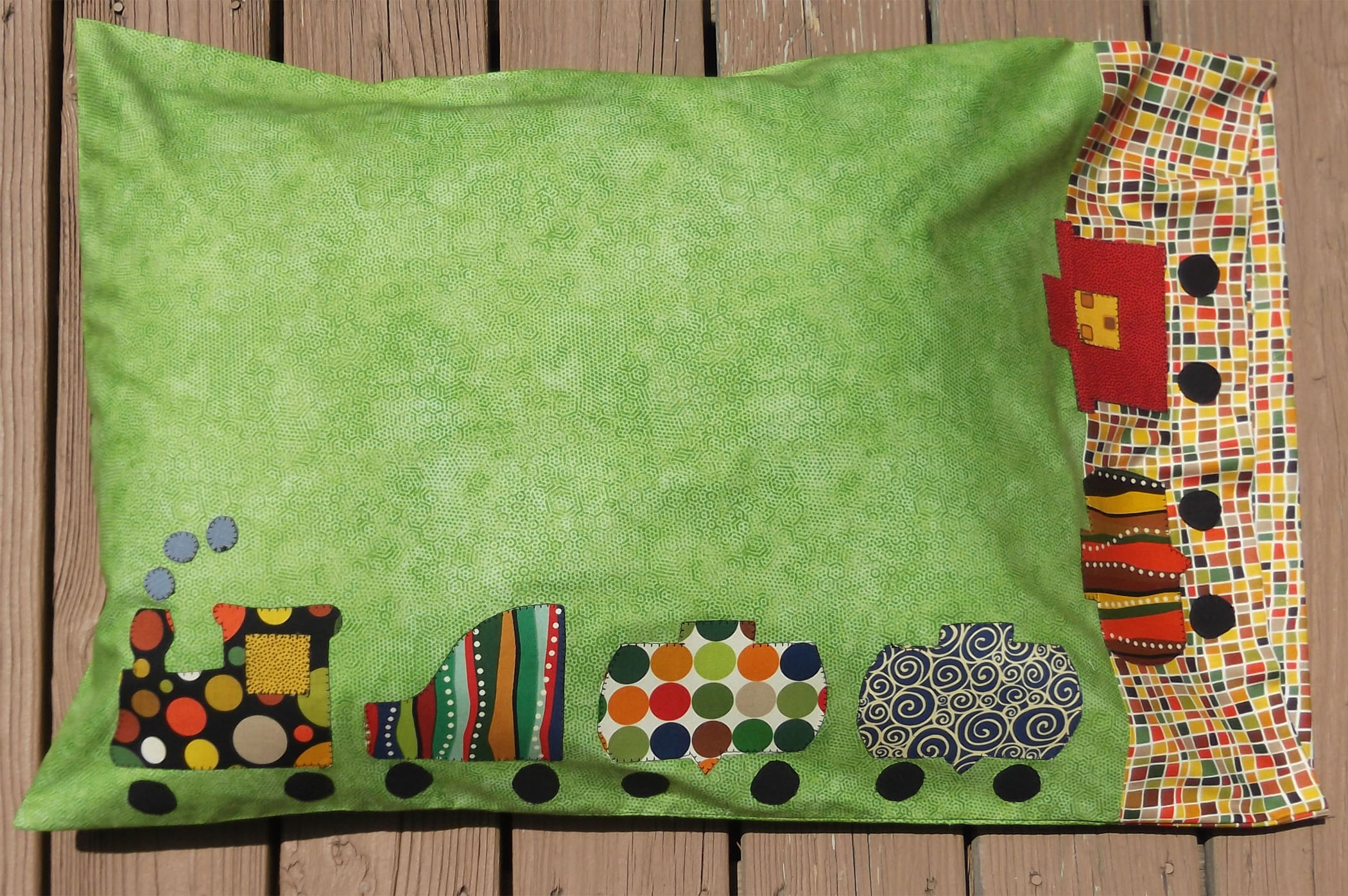 Nancy Vasilchik made this pillow, using our Season's Best Fall & Winter collections by Kim Schaefer, our Textured Solids collection, and our Dimples collection by Gail Kessler.
We will be donating this pillow to Amazing Grace Pillowcase, a charity that donates to Pittsburgh Children's Hospital, homeless shelters, and nursing homes in Jefferson County, Ohio.
Visit the One Million Pillowcase Challenge blog to see more pillowcases made with this pattern.