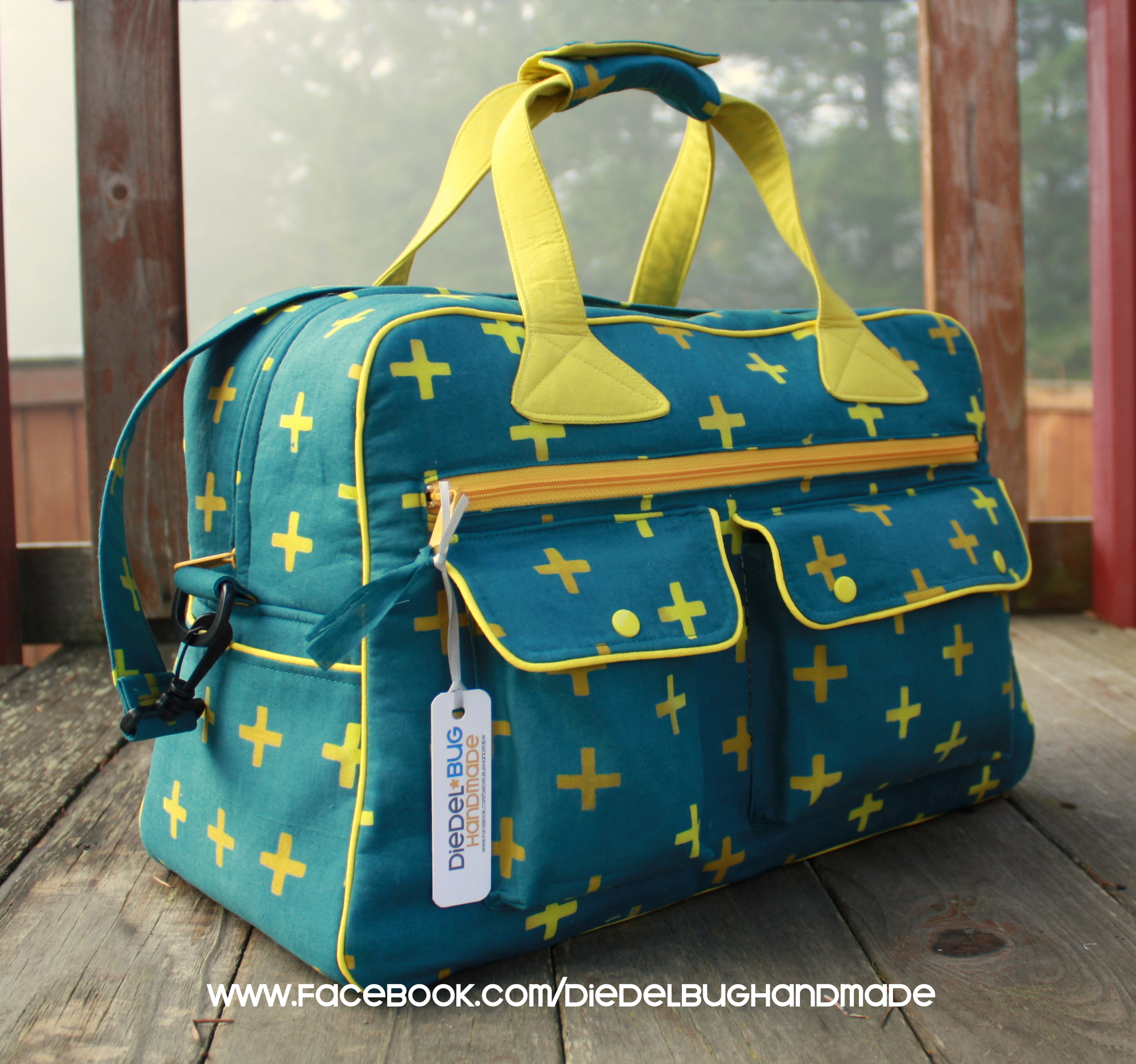 Hi, It's Erin from Diedel*Bug Handmade again. I'm BAAAACCCKK! Oh wait, did that sound a little creepy? Haha! Well, I am the one that made the Chillingsworth Body bags last year. I'm back at it again only this time a little less creepy, just a little. I make custom made handbags. if you've never checked me out on Facebook, swing on over and say hi at www.facebook.com/diedelbughandmade.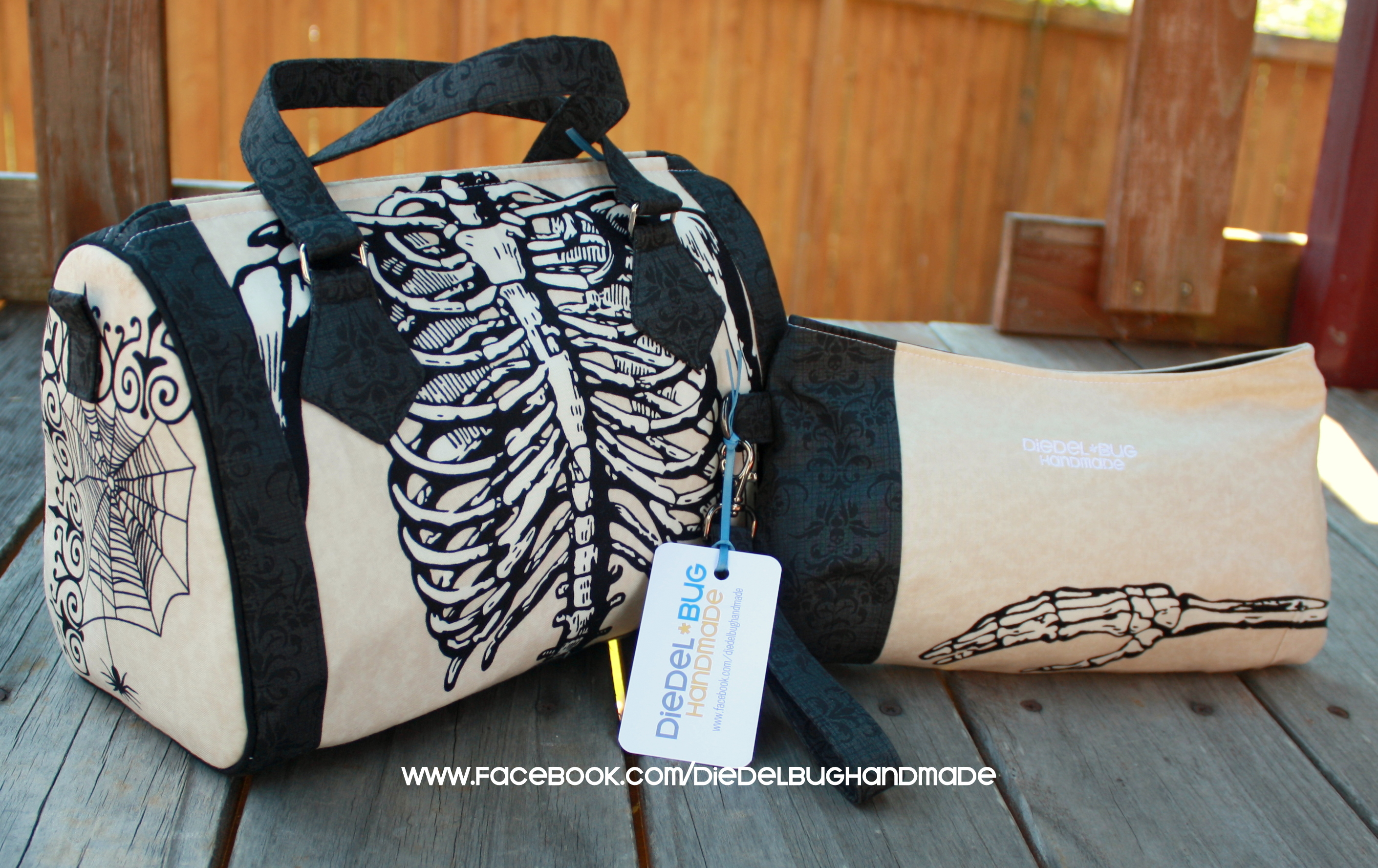 I received an awesome request for a Stella weekender Bag in the amazingly gorgeous Alison Glass Handcrafted line, but with a little twist. For the exterior I used the PLUS in lagoon. It's a beautiful greenish teal blue hence the color name lagoon, with canary and mustard yellow plus accents.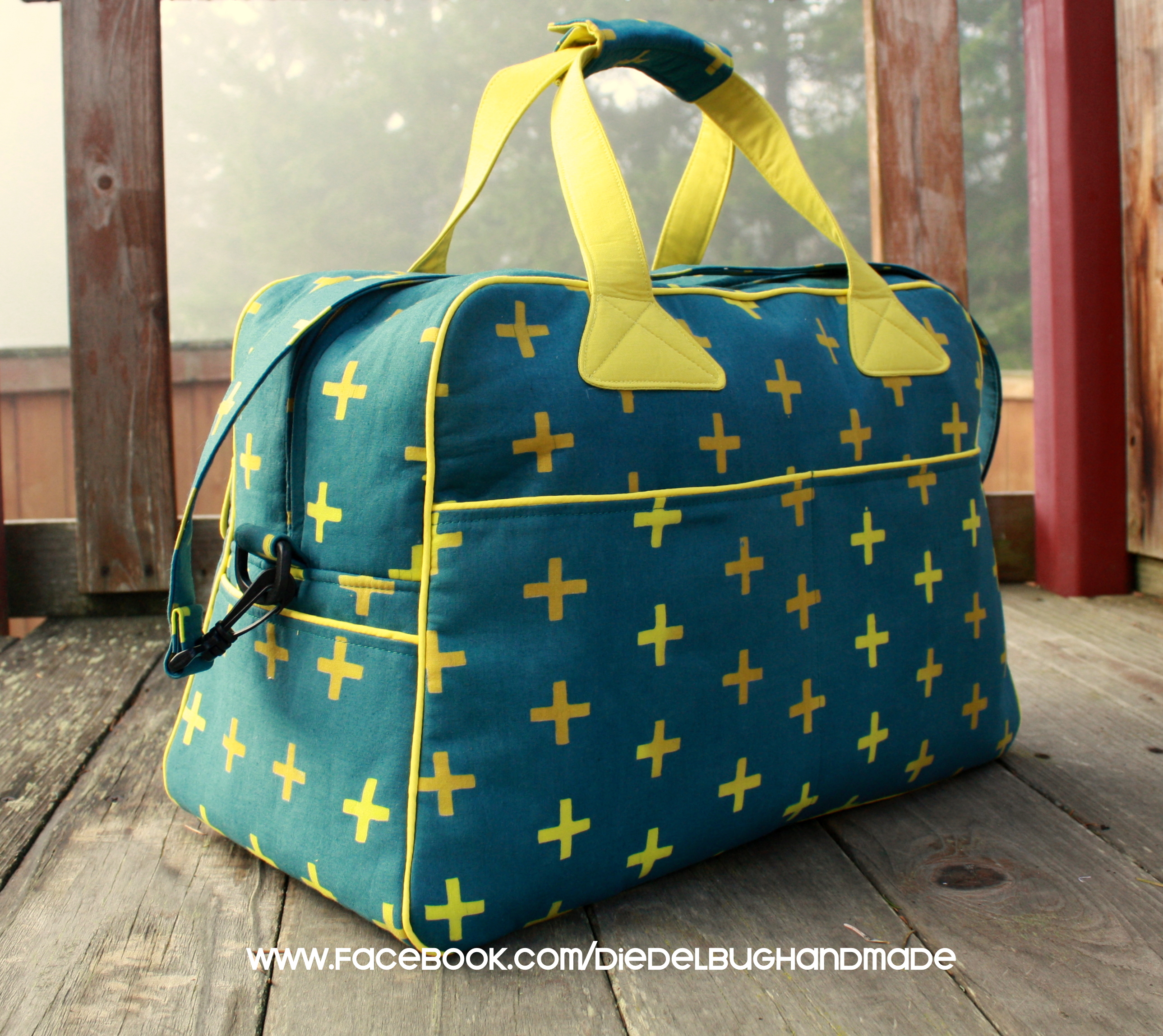 Now Stella is anything but small. I think it should really be called the LONG weekender. Literally you could pack a three year old boy in it, mine just happened to try to stow away in his Gramma's. It is quite the behemoth of a bag with 100+ pieces just to cut out, let alone sew. That being said it was the perfect bag to display the delicious fabric of the Handcrafted line. I choose the delightful yellow handles and accents to bring out the colors of the plus design in the fabric for the exterior. Now here comes the twist! The interior is lined with, wait for it! Chillingsworth Dictionary in cream.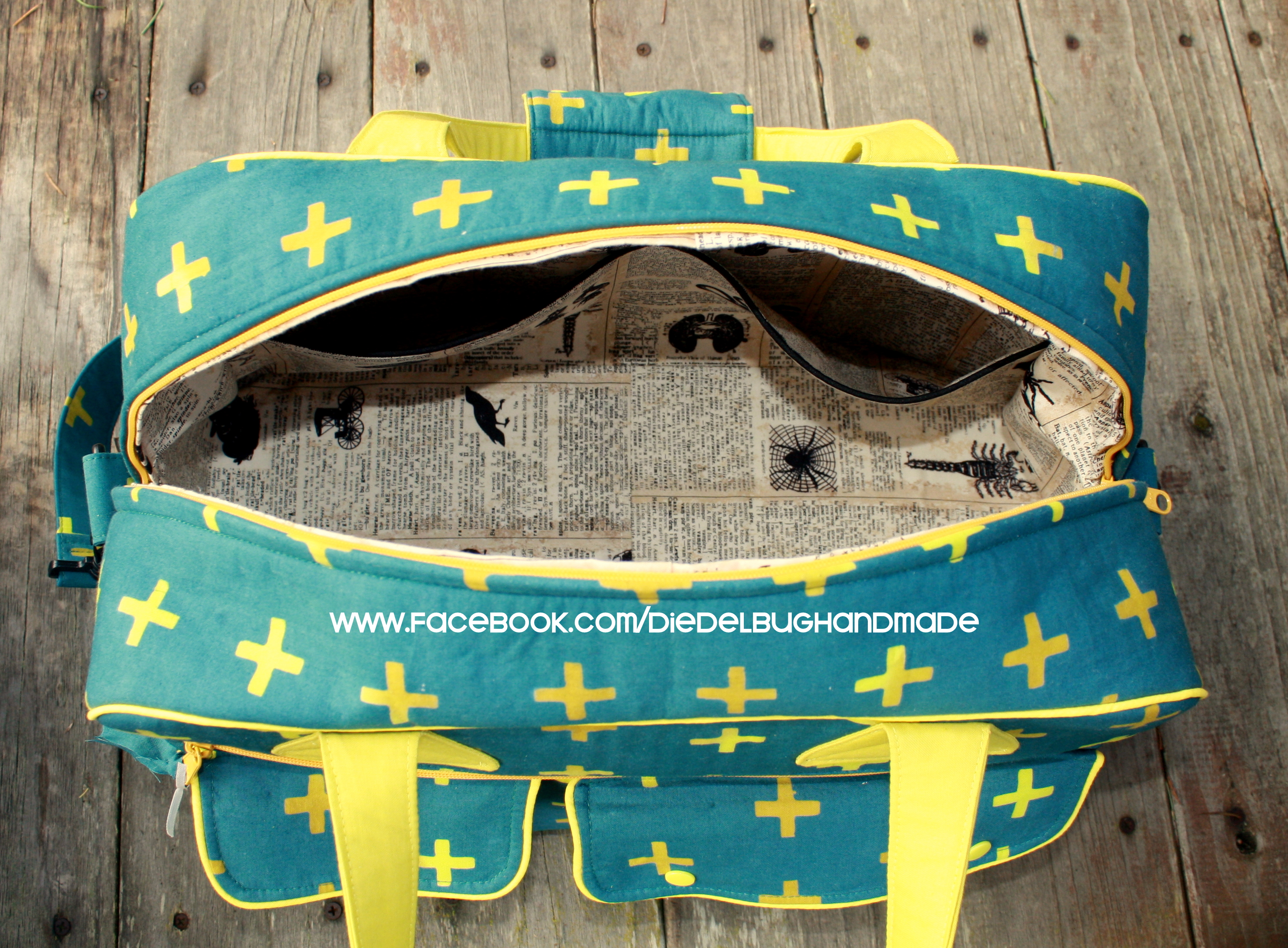 The recipient is a scorpio so the scorpions in the print were of extra special meaning to her. And hey I can never pass up having a few skeletons in the bag 🙂