Greetings from Annie at ByAnnie.com! I am the creator of ByAnnie's Soft and Stable and also write patterns for useful bags and sell hardware and zippers to finish your creations. You can find me on Facebook at Patterns by Annie and ByAnnie.com or at my website, www.ByAnnie.com.
In preparation for Spring Market, I needed to make lots of samples of new patterns. Luckily, with all the beautiful fabrics from Andover, it wasn't hard for inspiration to strike!
First off is the too-cute Forest Friends by Makower UK. Foxes and other woodland creatures are all the rage right now, and this fabric fit in perfectly with my outdoor-themed patterns. Potluck Pals offers a sheltered container for taking casseroles and pies to your next potluck. These carriers keep a 9″ x 13″ casserole pan or 10″ pie handy, fresh, and secure.  Features include an easy-to-grab handle, zippered enclosures, and interior mesh pockets for holding ice packs or serving utensils.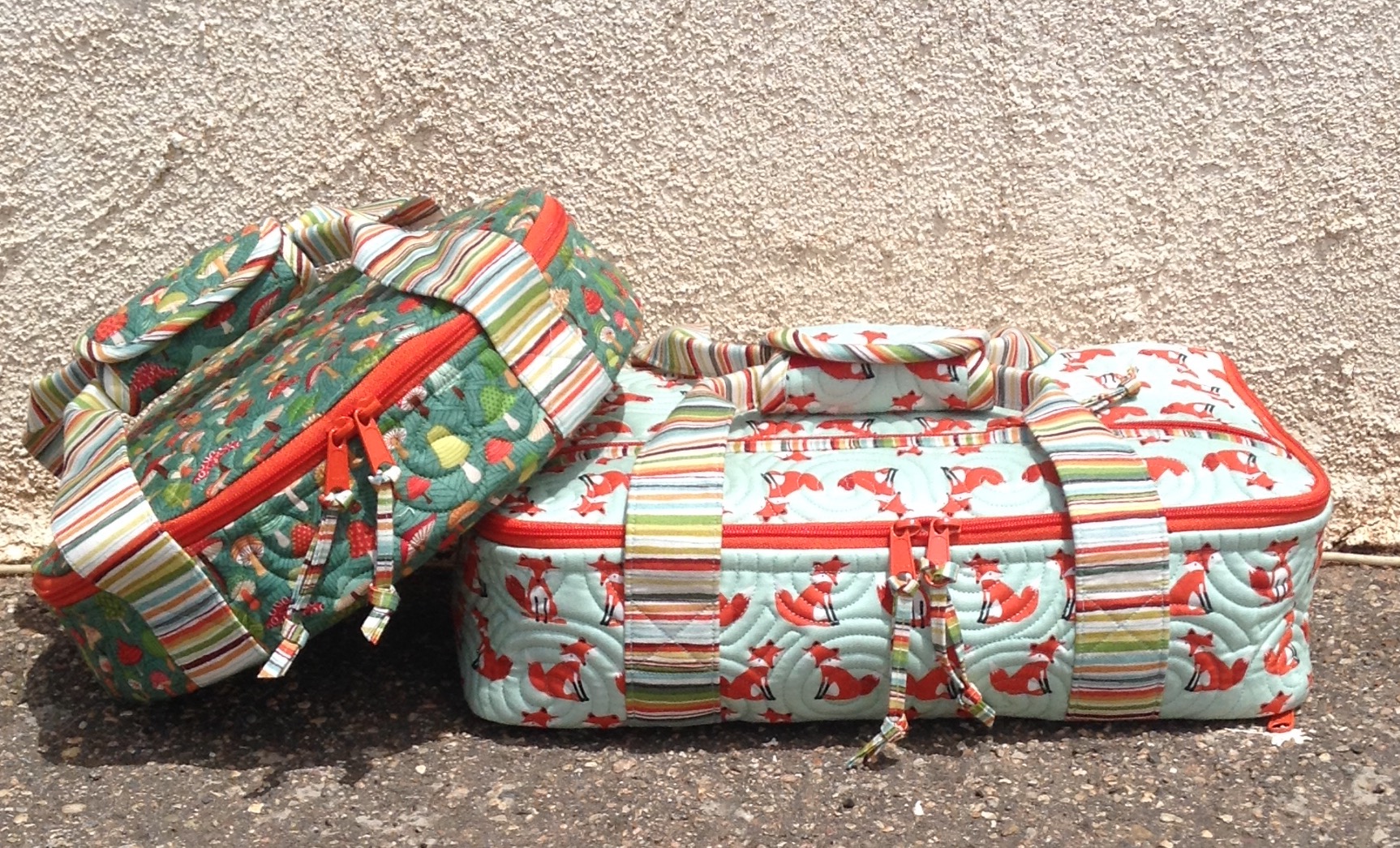 Picnic in the Park holds everything you need for a picnic. The lid zips open fully for easy access to the interior. An abundance of mesh and slip pockets keep everything organized. Picnic in the Park is extra roomy to hold plates, cups, utensils, a tablecloth, beverages, food and more.
Doesn't that fun tree fabric just make you want to run to a park and climb a tree?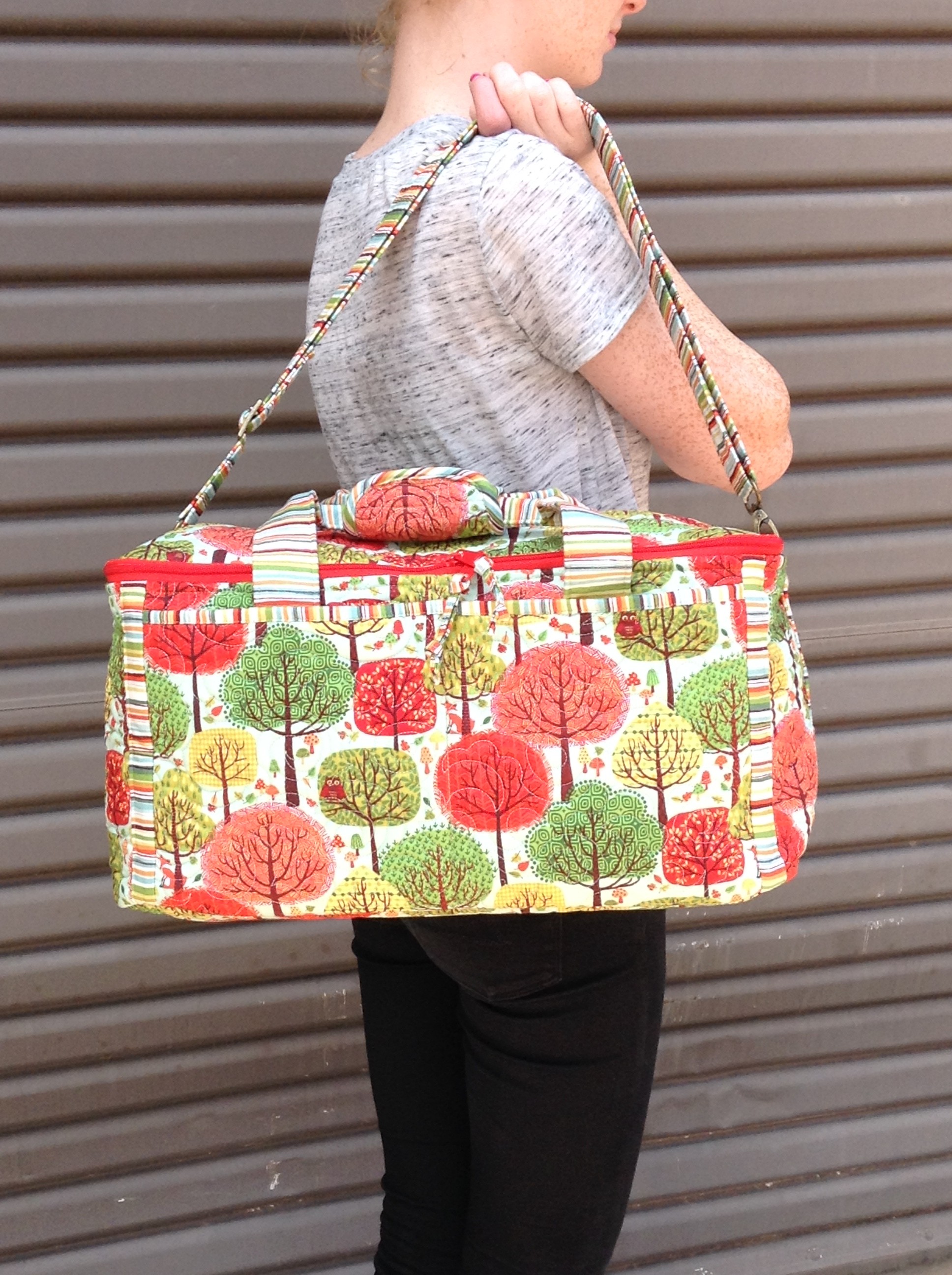 When I got to a big quilt show in Portland last summer without the key to my cash box or my Square readers, I knew that my next sewing project needed to be an all-in-one-place organizer for cords, chargers, iPad, cash box key, scanner, and other electronic gear.
 Now traveling with electronics is easy with my new Power Trip! This handy organizer features an outer pocket (a perfect spot for that cash box key!) and easy-grab padded handle. Inside are zippered pockets and divided mesh pockets on both sides. Ex Libris by Alison Glass really makes this bag pop.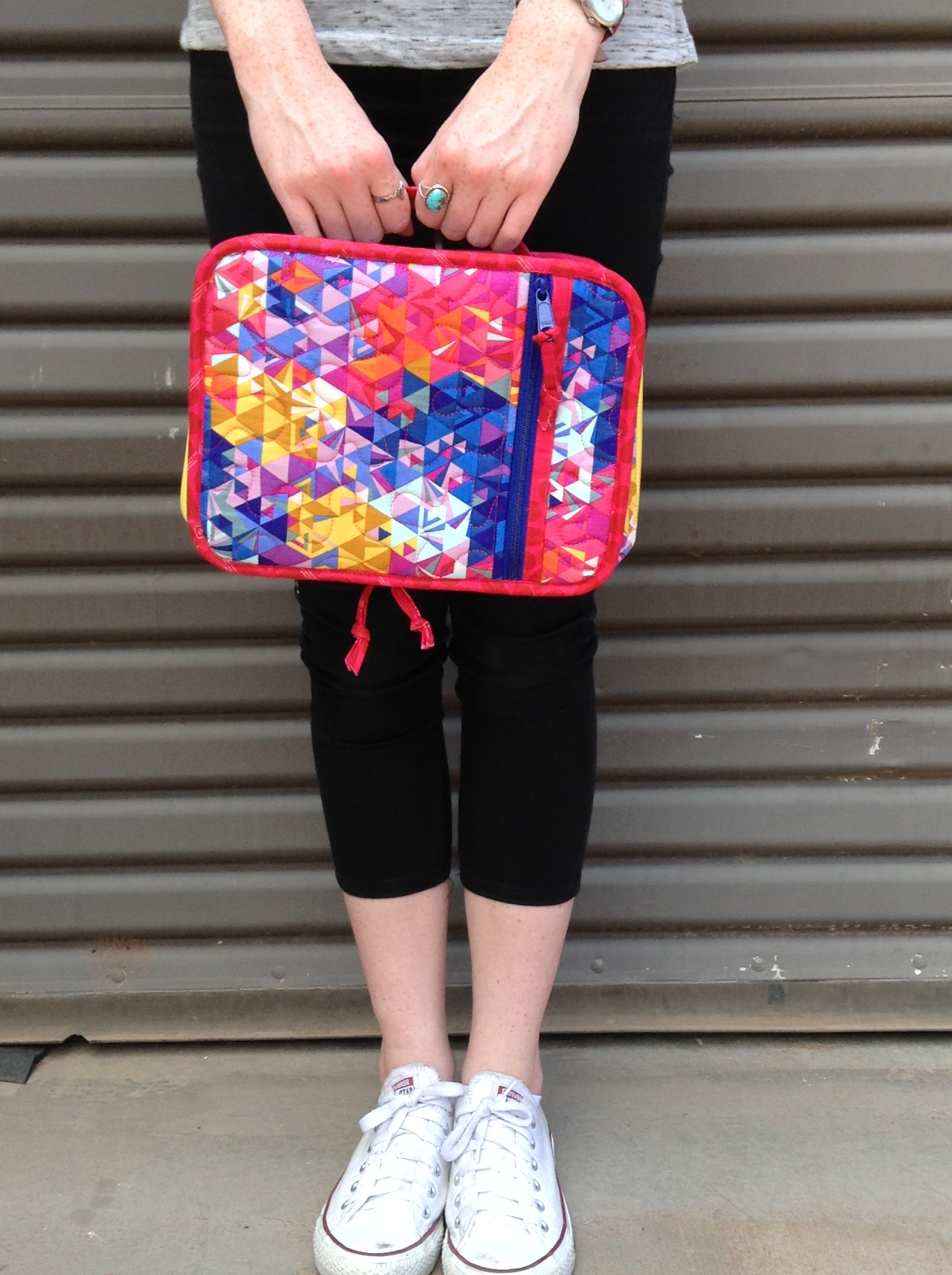 Perhaps the most beautiful way the ExLibris fabric was used was in this Daytripper 2.0. I love how the simplicity of the bag showcases this beautiful focus fabric. Daytripper 2.0 is a cinch to make, too, making it a quick and easy project for a beginner.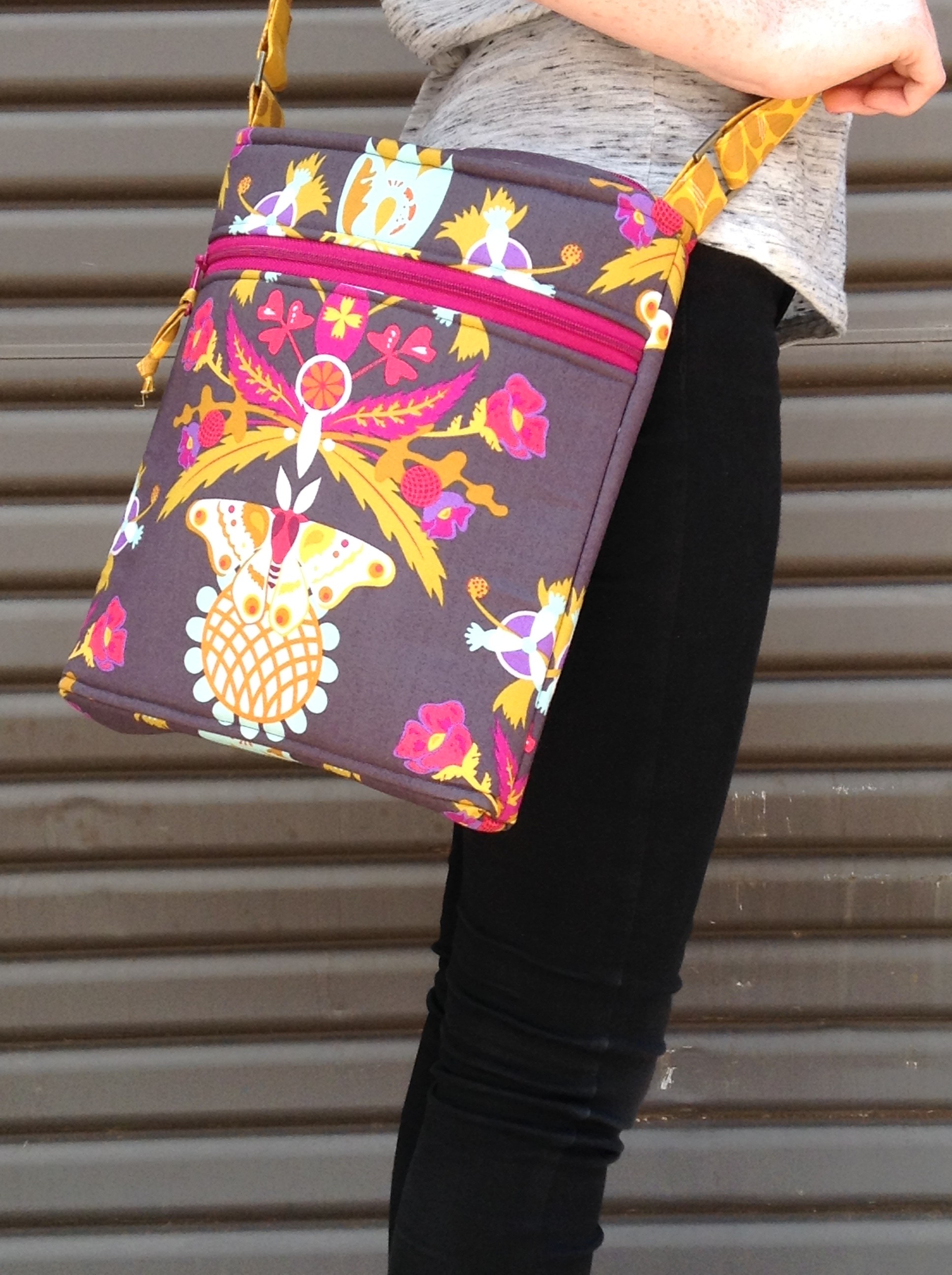 Thanks for reading along! Now, which bag is your favorite?