Greetings from rainy Portland, Oregon! 
I'm Alyson Clair, a patternmaker, dressmaker, and apparel nerd. Over the last few months my pal Lauren, from
Spit Up & Stilettos
, and I have had a great time making some kiddo versions of my most popular Women's dress designs.
We've also had a lot of fun using the new Lizzy House knits line from Andover Fabrics to make our pretty dresses out of. I pretty much only sew with knits, so it's always fantastic to find a nice quality fabric to sew with, that is also super wearable and fun.
I know that knits can often be a challenging new thing, especially if you are used to sewing with wovens. In classes I teach, I always tell new knit sewers that if I can sew with knits, so can you! I actually didn't even learn to sew anything at all until I was 22, and in college for apparel design. I spent the first year and a half of my program cursing at wovens, and having a seam ripper pretty much attached to my hand. (We won't talk about the home economics portion of my middle school that ended in some stapling of an apron project.)
Once I sat down at a serger and a coverstitch, it was a match made in heaven and I have pretty much been sewing with knits exclusively for the last 10 years. In the dresses that I make, I want to look pretty, fancy, and put together, but comfort is also one of the top things. When I look at my wardrobe, my go to things are all knit, so I strive to create things that are well loved every day garments.
We've put together a selection of 3 dresses and one Mommy and Me top. It was hard to pick which ones, but I knew I had to for sure do my best selling ladies style – The Unicorn Dress. I do love unicorns, but it really does seem to look good on everyone, which is what earned it the name. So of course we make a super adorable version for the kiddos!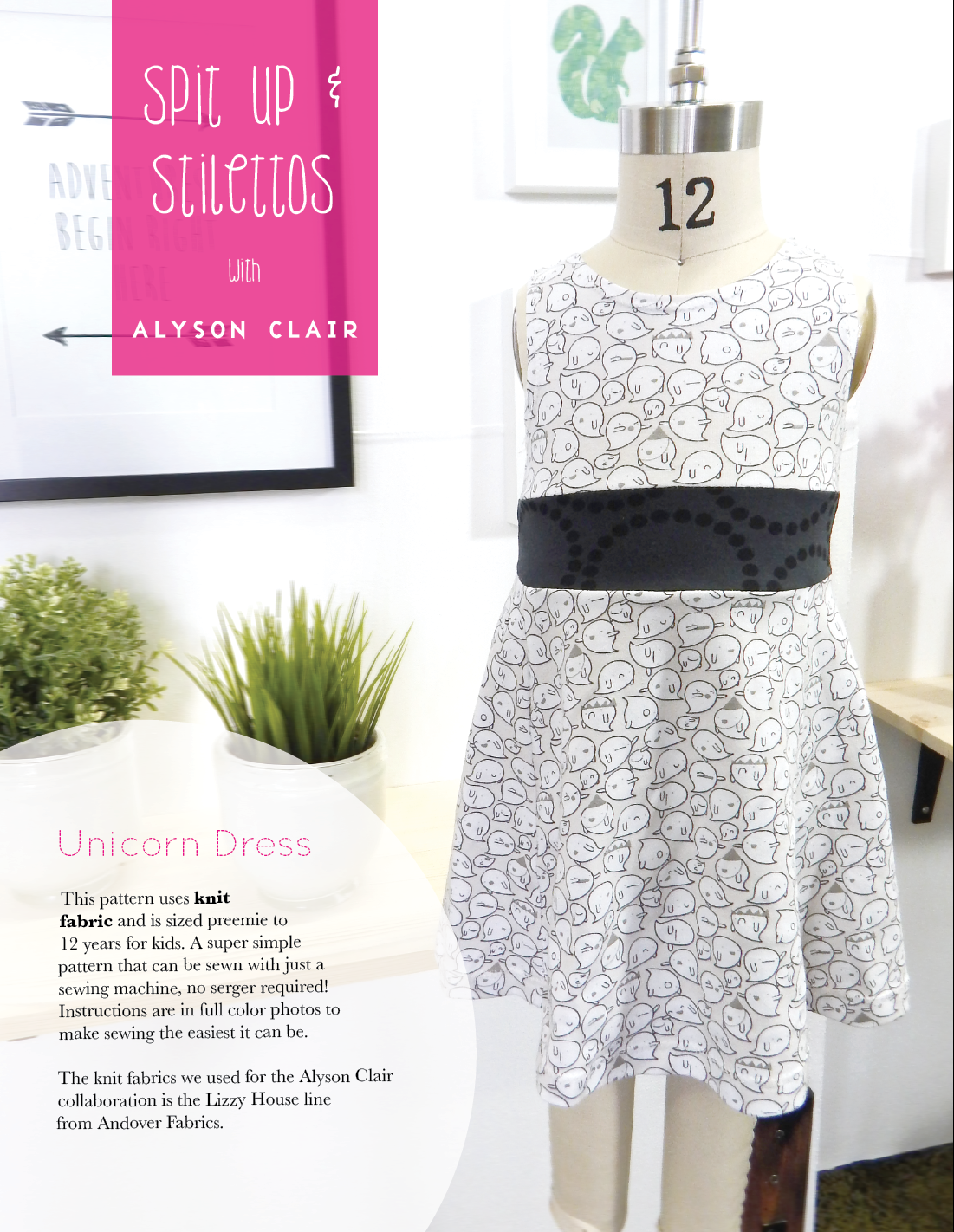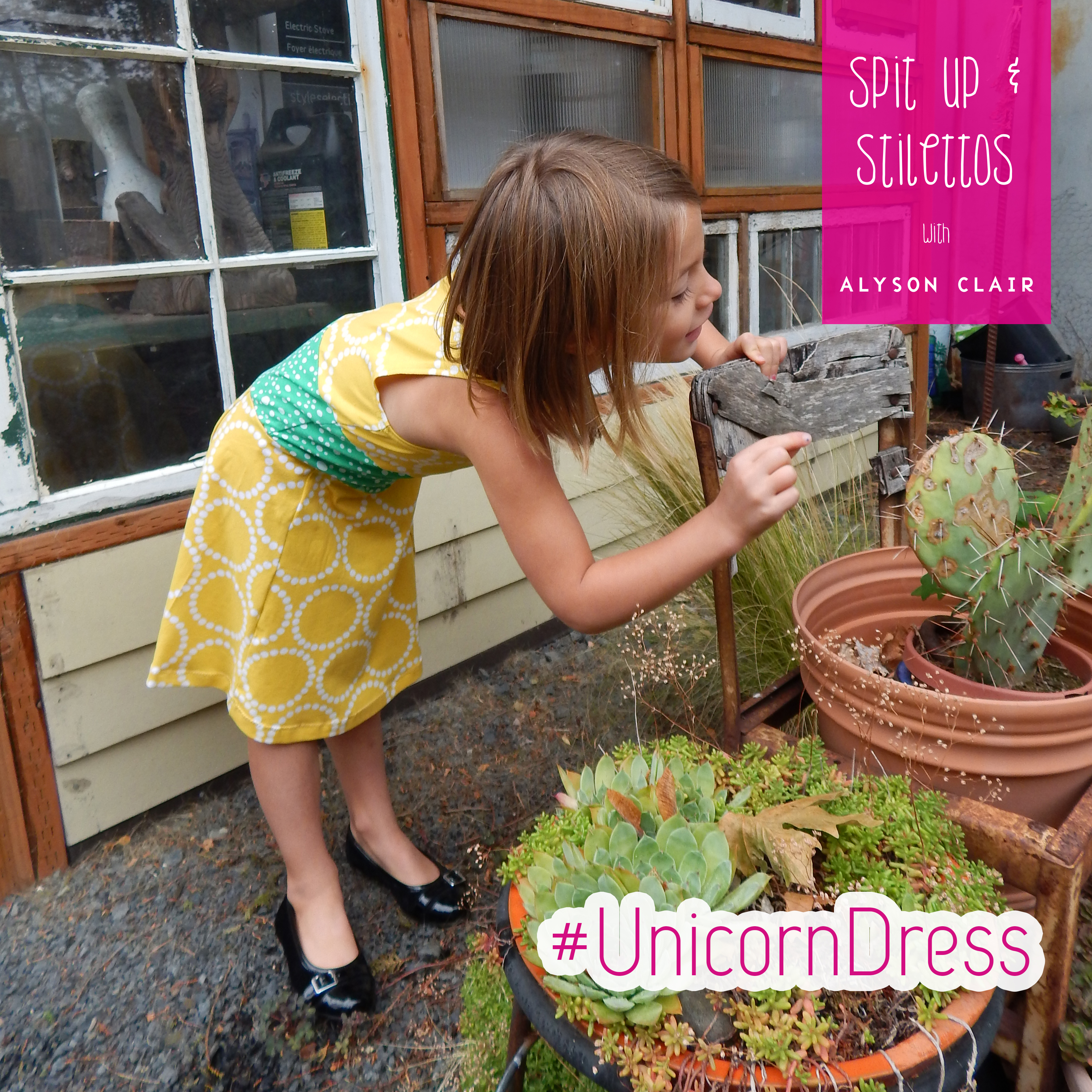 The other two dresses we put together have a lot of options for variety and color blocking. The Peplum Dress and the Tie Back Dress.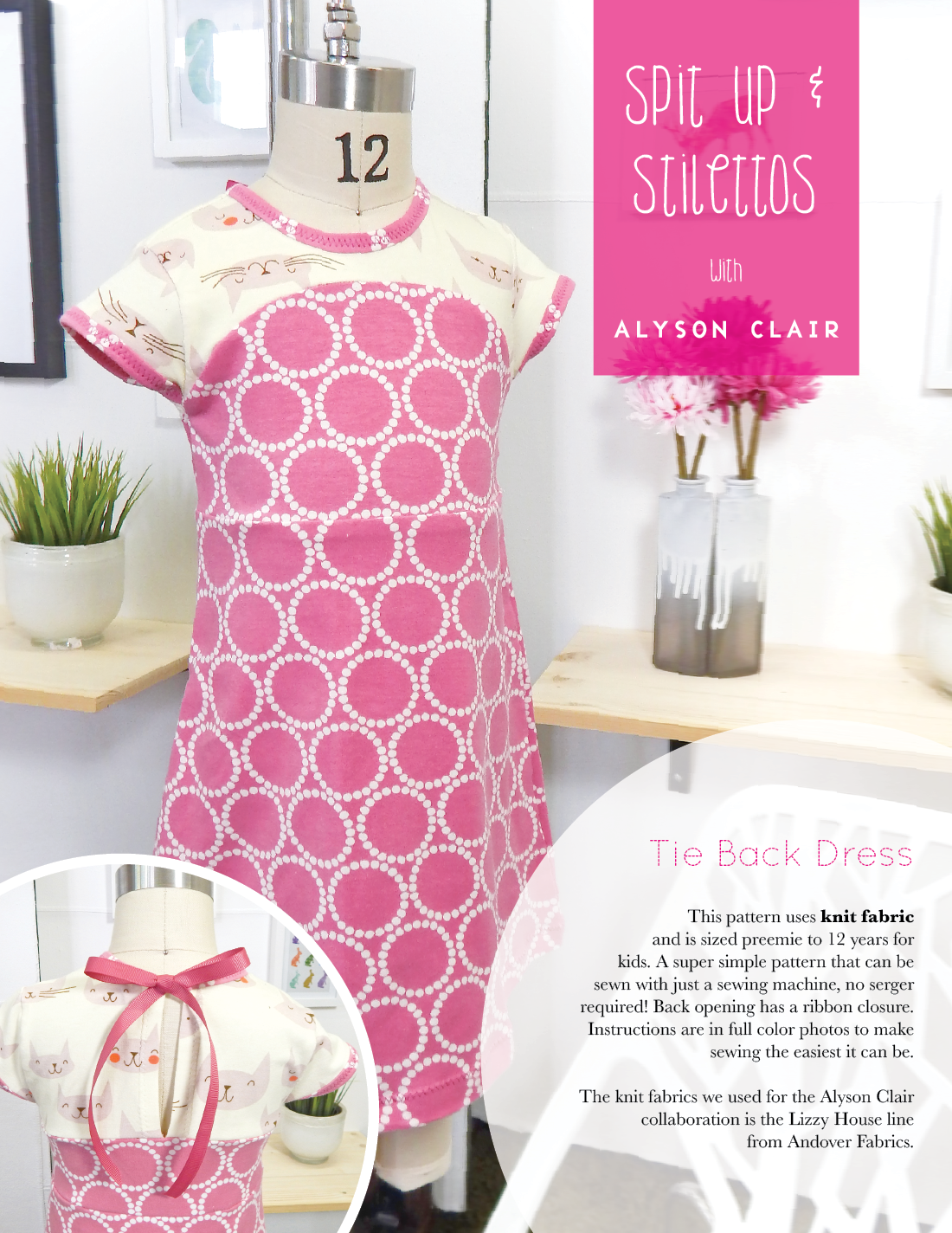 The Trapeze top is a Mommy and Me style. The Mommy top can be worn through pregnancy and postpartum. I have carefully drafted the pattern to be flattering at all stages of baby and after. The kiddo version is a top that is great for play and twirling in. Make matching if you'd like, or add a belt for more outfit variety.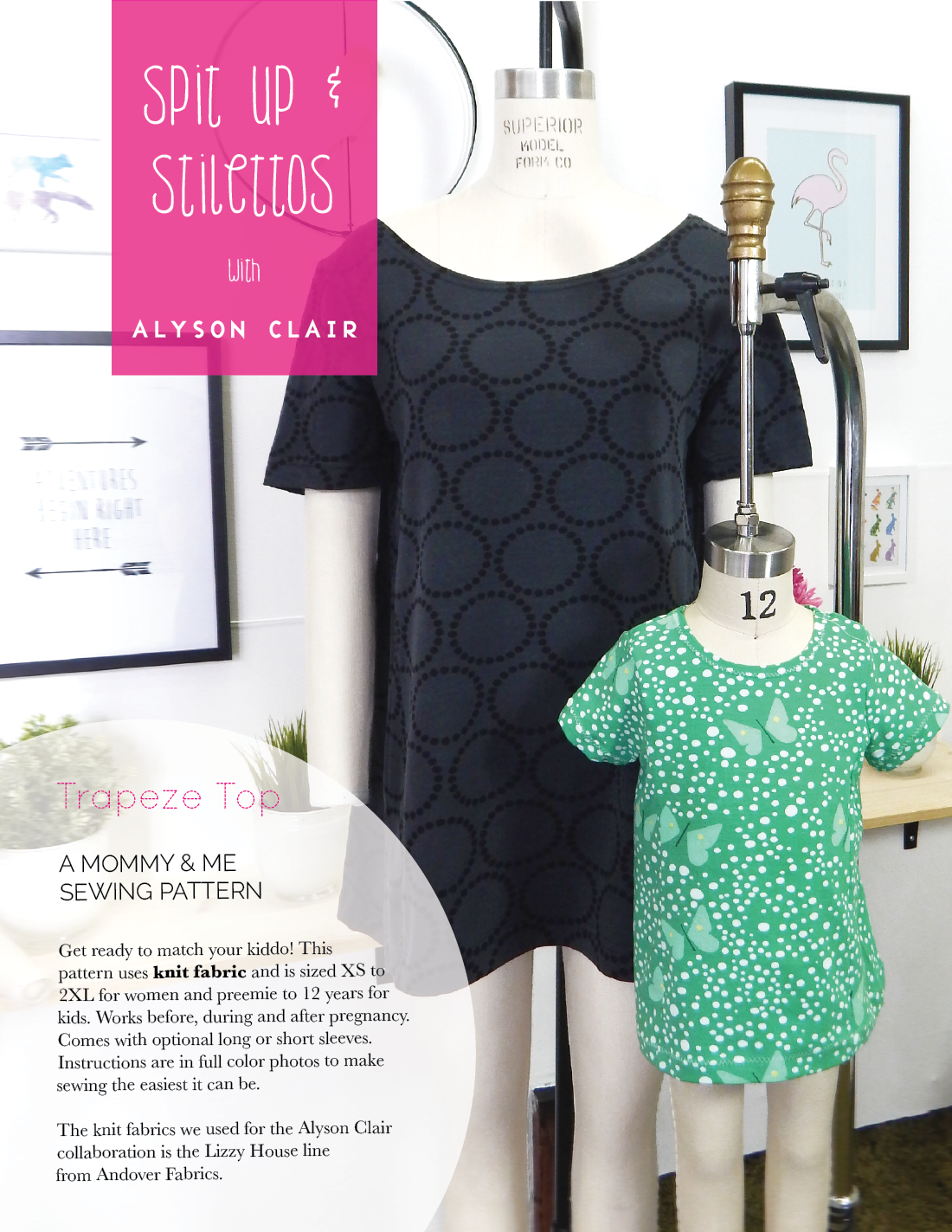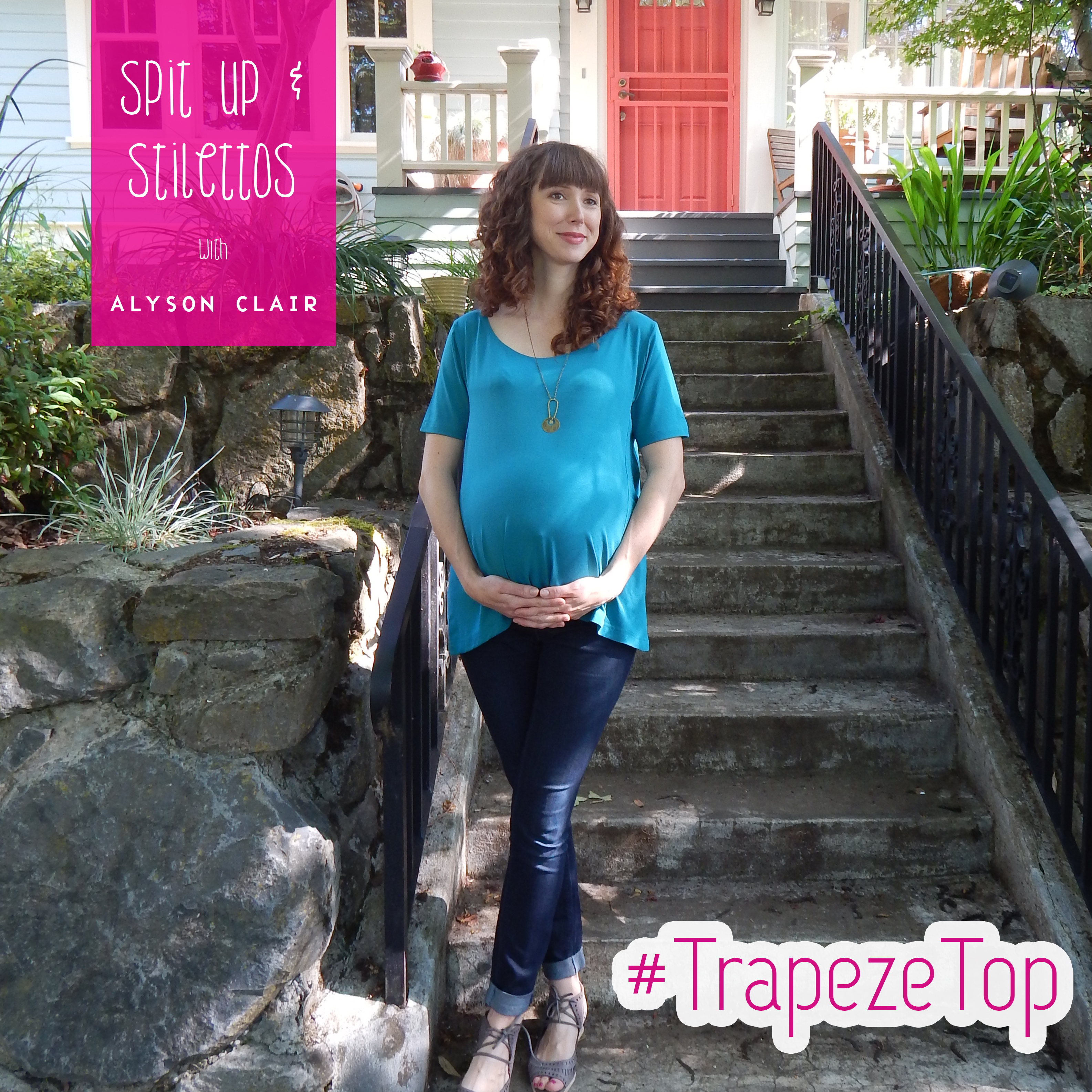 The other really exciting thing going on, is the Great Giveaway. Yes, it really is a GREAT giveaway. 20 winners will be given full pattern sets of Alyson Clair Patterns, 10 winners will receive a 5 yard fabric bundle from the new Lizzy House line for Andover Fabrics, and one grand prize winner will receive a Brother 1034D serger. This giveaway is open internationally, so enter away until September 30th and good luck!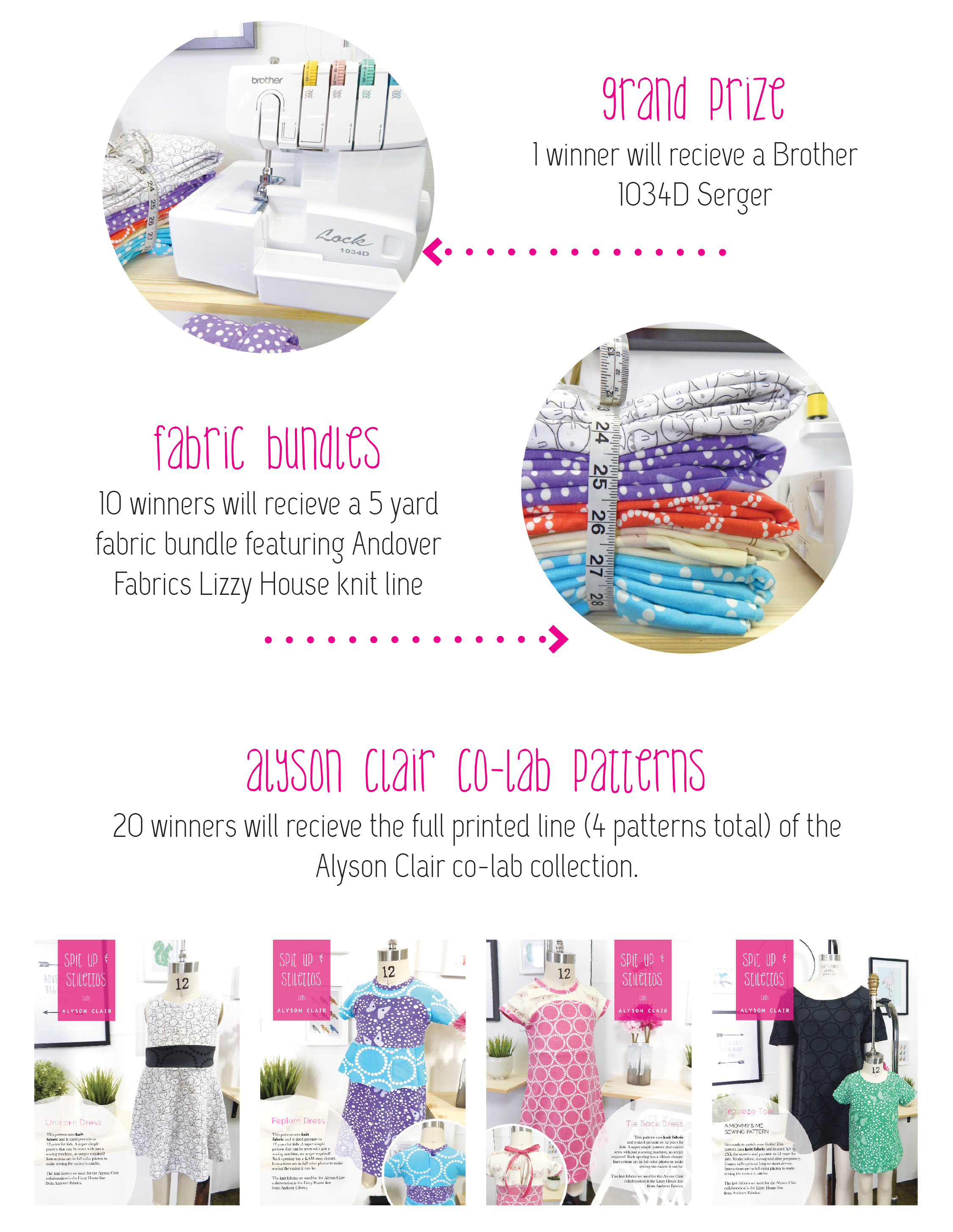 To enter just click the image below:

While we were working on and planning this release, I really got to thinking about my starting to sew with knits. It was hard. It was intimidating. Threading a serger was a daunting task. What helped me learn was a trusty machine, that was easy to learn on, and had a lot of variety for the things I was sewing. It would be the best gift to a new or seasoned knits sewist, so we decided to make it the grand prize.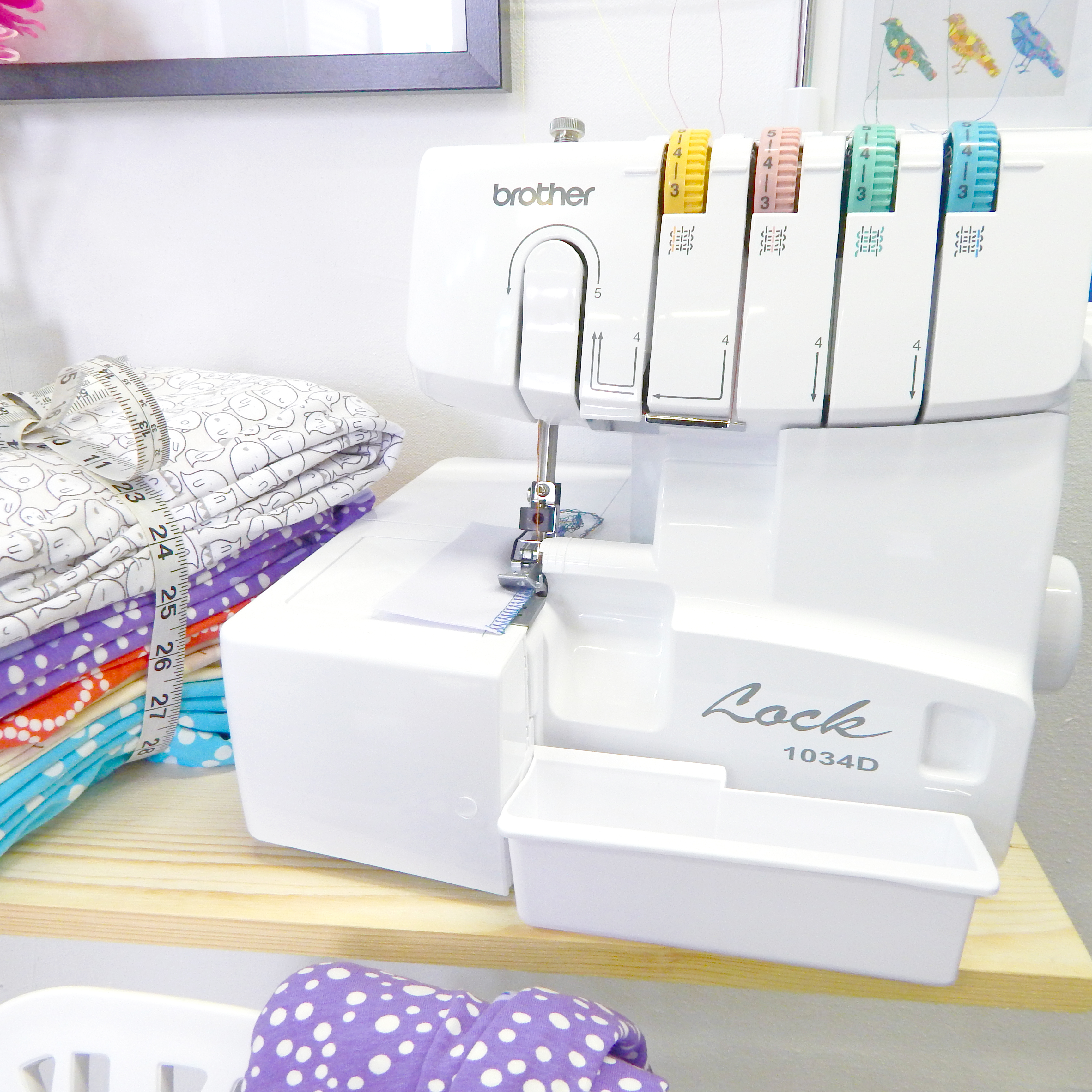 If you don't have a serger, do not worry! We made sure all the patterns could be sewn on your regular machine. 
Happy Sewing from a knits nerd!