We are absolutely thrilled to announce the grand prize winner of Andover Fabrics Summer Schoolhouse Fat Quarter Tuesday Sweepstakes!  Congratulations go to Geannine Ott of Jacksonville, AR.  She writes:
"I am so over -the-moon excited about this!!!! I am such an Andover fabric lover and fan. Such great lines for us all the time, along with great free-to-use patterns and a wonderful website. I get every Jo Morton Line – she is my big favorite.  Thank you sooooo very much – I'm so excited and can't wait to get the fabric."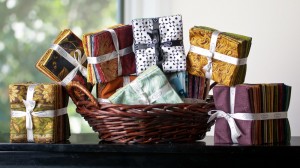 We hope you had as much fun as we did with our Fat Quarter Tuesday Sweepstakes, and will be posting all the winning answers soon!  Rest assured we'll have more fun opportunities to win free fabrics – so keep following our blog, and "like" us on Facebook as we keep you up to date with the latest news from Andover Fabrics!