We had quite an exciting week at QuiltCon West in Pasadena, California. Our little booth of color saw many friends, new and old.
Our #ModernMinis4Andover project made quite a splash. We asked some of our friends to create mini quilts using a limited palette that would amount to a giant wall of color-order goodness. Boy, did they deliver. Check out the hashtag by clicking here.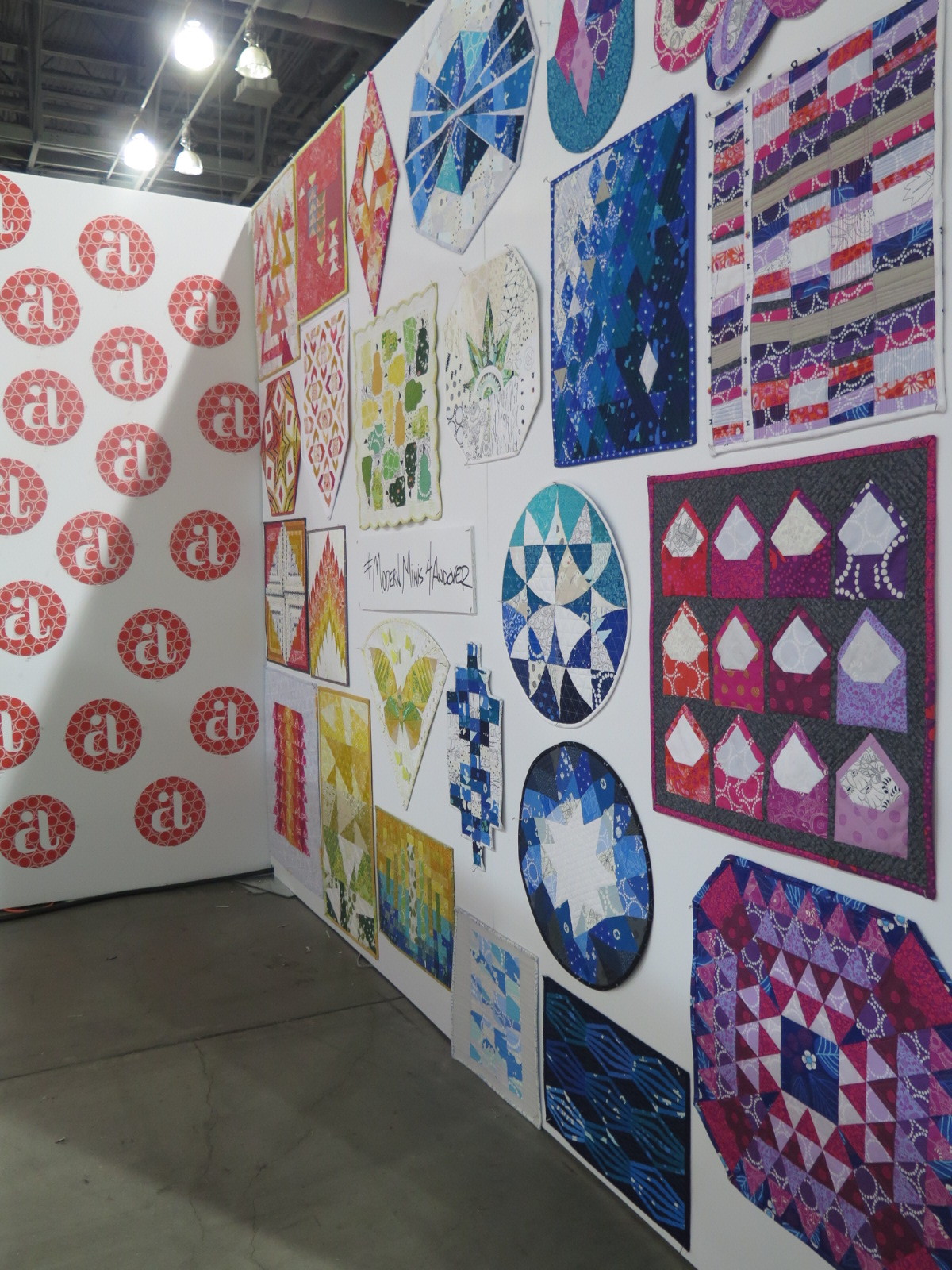 The wall made quite a splash. Many stopped by to take photos in front of the wall or of their favorite minis. We can't thank all the makers enough for helping us create this magnificent, eye-catching display.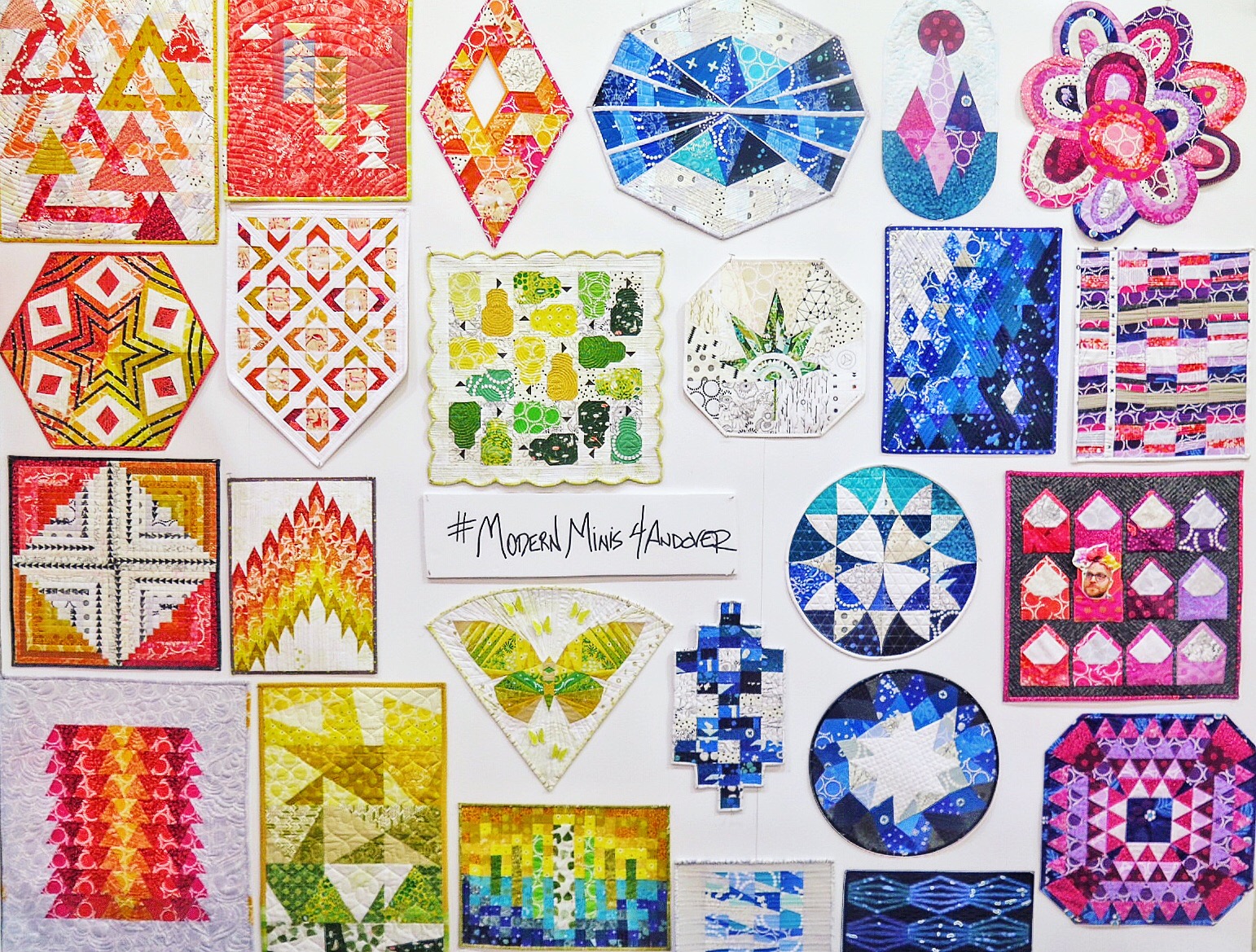 We saw quite a few trends at this year's QuiltCon. For one, hand sewing was front and center. So many modern makers infused their work with the traditional techniques of appliqué and other hand sewing methods. Many of the minis in our #ModernMinis4Andover project utilized hand sewing techniques. We also gave out these adorable little packets of hexies, courtesy of our friends at Paper Pieces.
Our friend Nicole Daksiewicz, aka Modern Handcraft, stopped by to show everyone how to make hexies.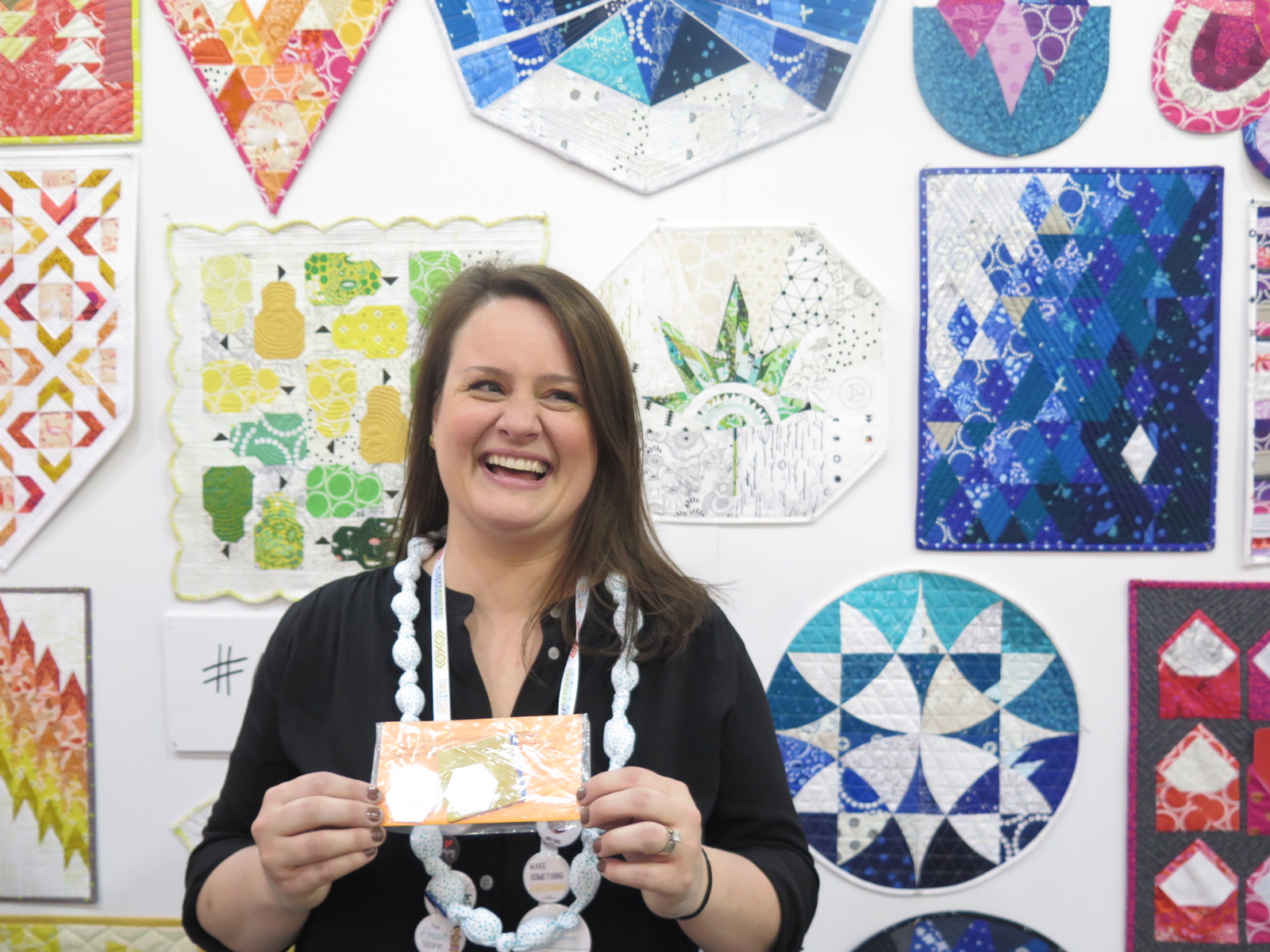 Our very own Daryl Cohen even got in on the action!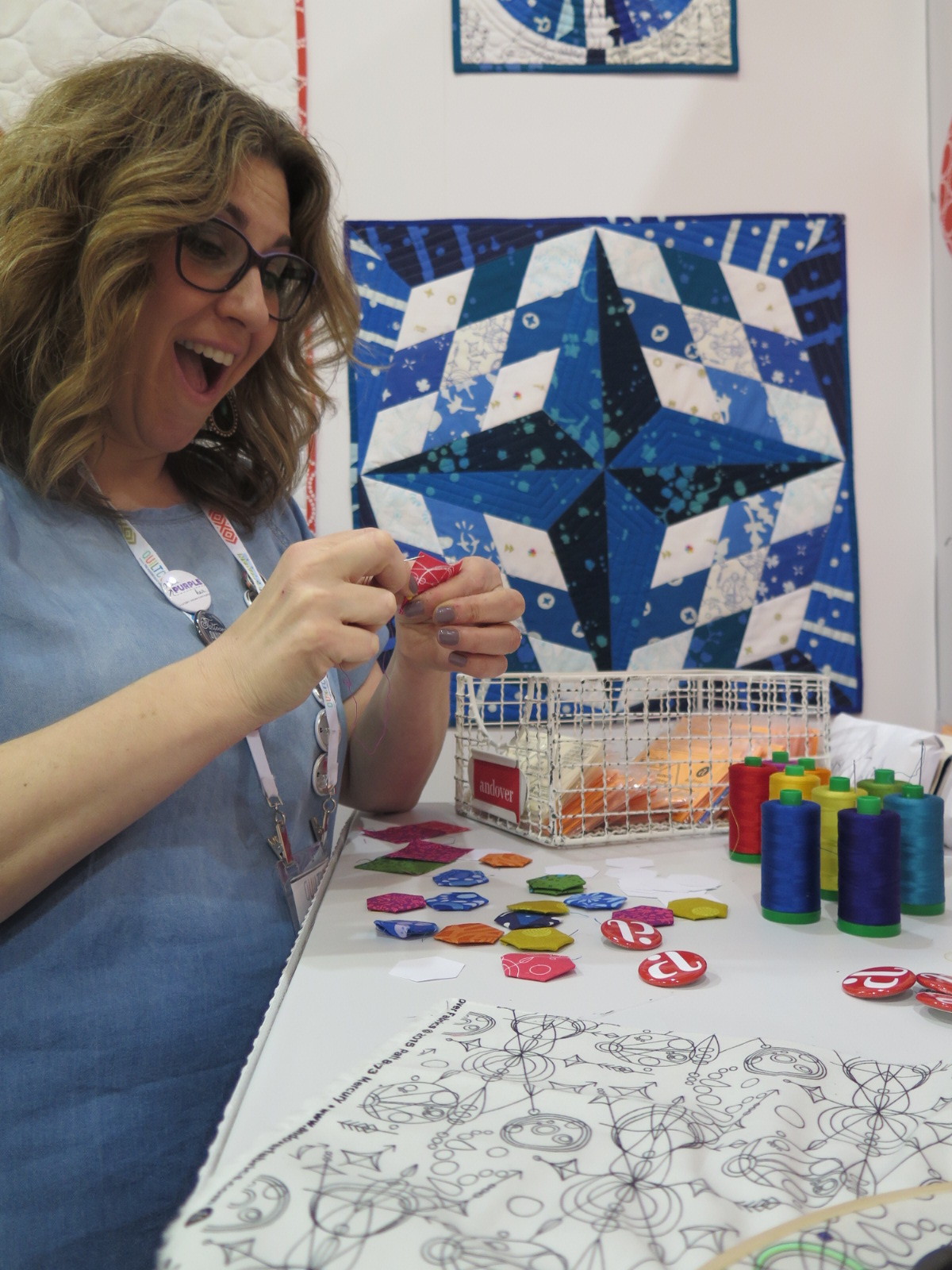 Another trend we saw was that many makers are utilizing many different substrates to tell their story in their quilting: lawns, jersey, chambray, double gauze, denim… It's so exciting to see some of these classic substrates make a comeback and turn up in the world of quilting.
The last, and possibly most important trend, was  diversity in the crowd of sewists. From novice quilters in their teens and early twenties to veteran quilters in their seventies and eighties, the wide array of makers showed us that the world of modern quilting intrigues and excites quilters of all ages and backgrounds.
Many of our designers stopped by the booth and did demos. Libs Elliott premiered her new collection True Love to a full house in the QuiltCon demo area. To celebrate, we invited attendees to meet Libs and have her apply a temporary tattoo in her signature diamond design.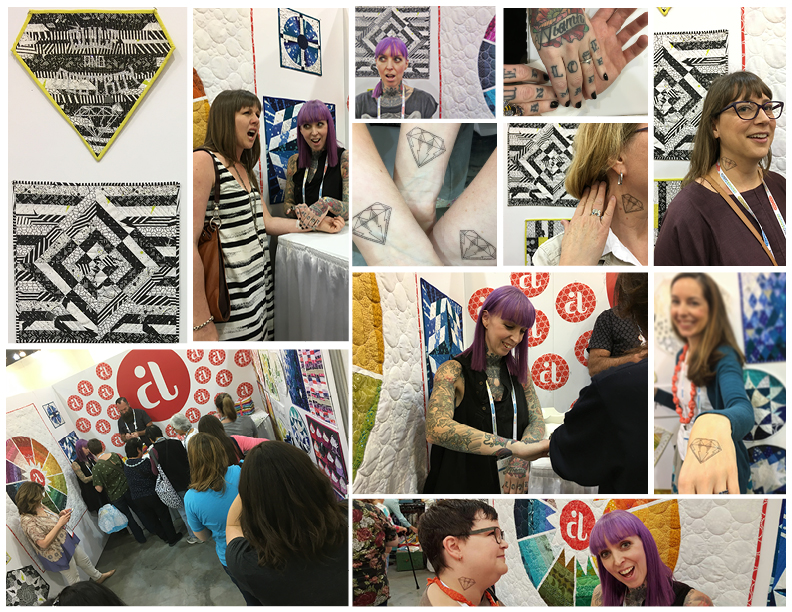 Alison Glass demoed a hand sewing technique from her book Alison Glass Appliqué to a packed house in the QuiltCon demo area.
Tiffany Hayes stopped by the booth to demo her amazing Goddess Ruler.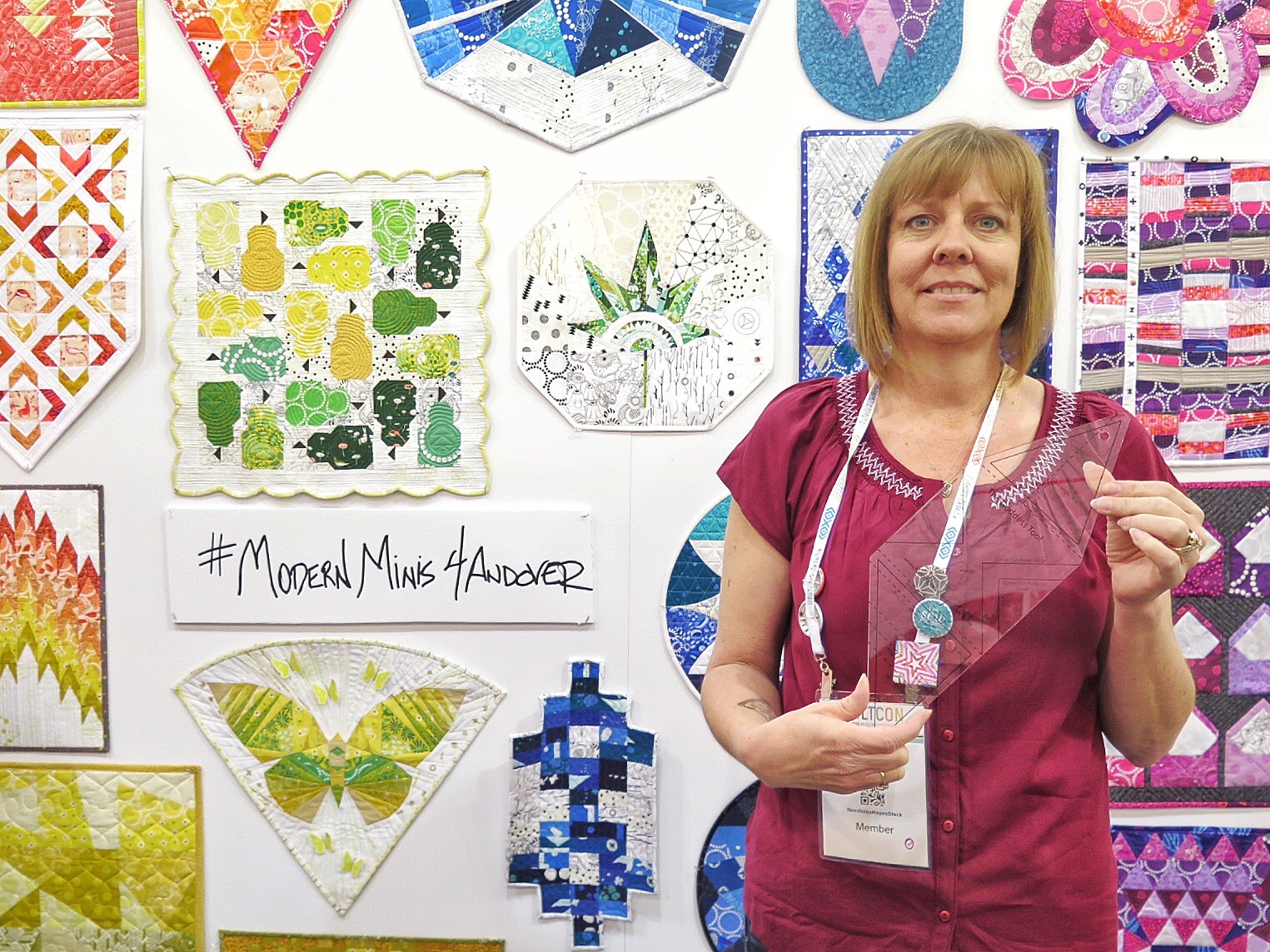 All of these blocks were created with one very powerful tool!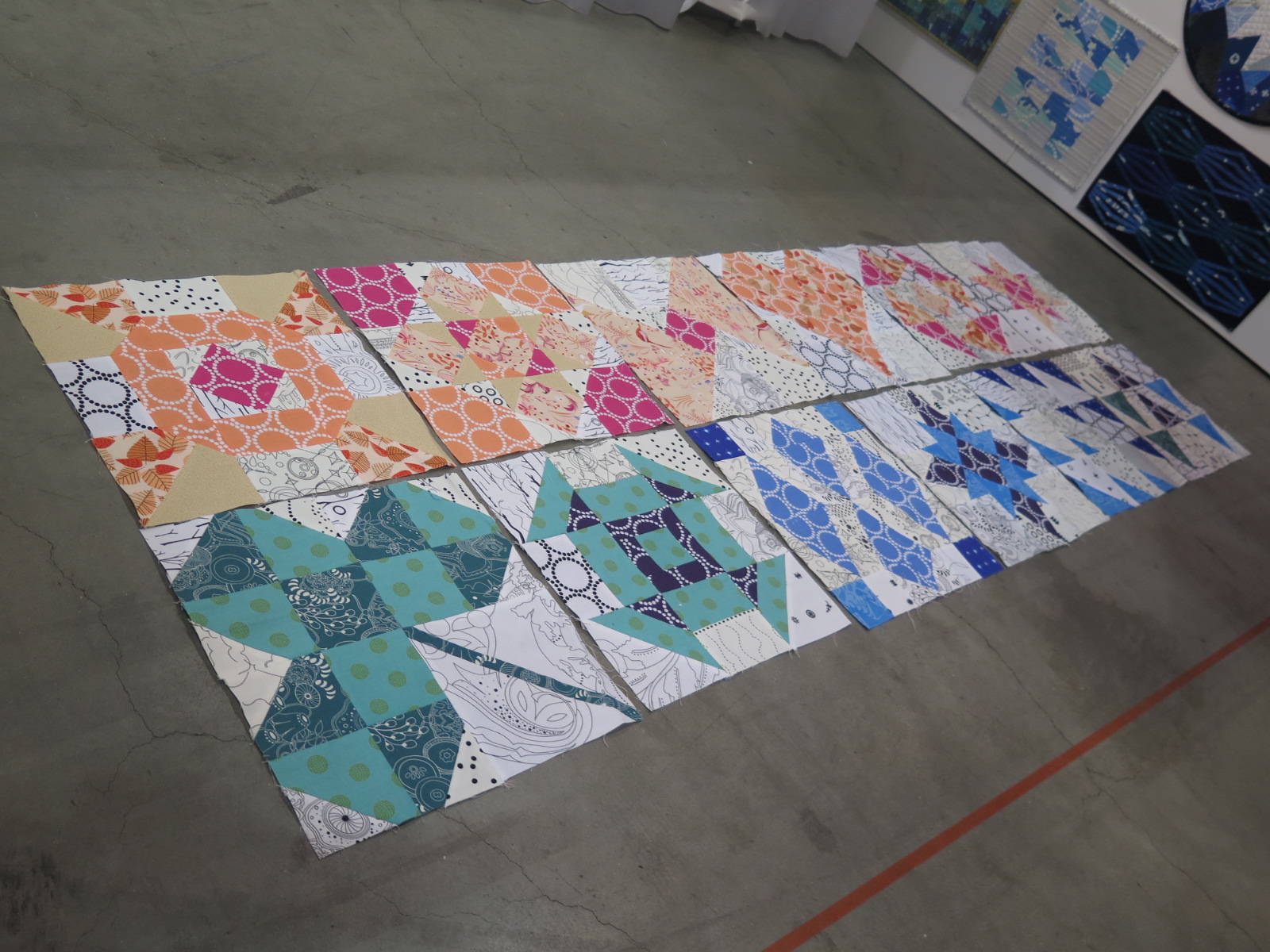 Lizzy House hung out with us in the booth and met with fans from all over the world.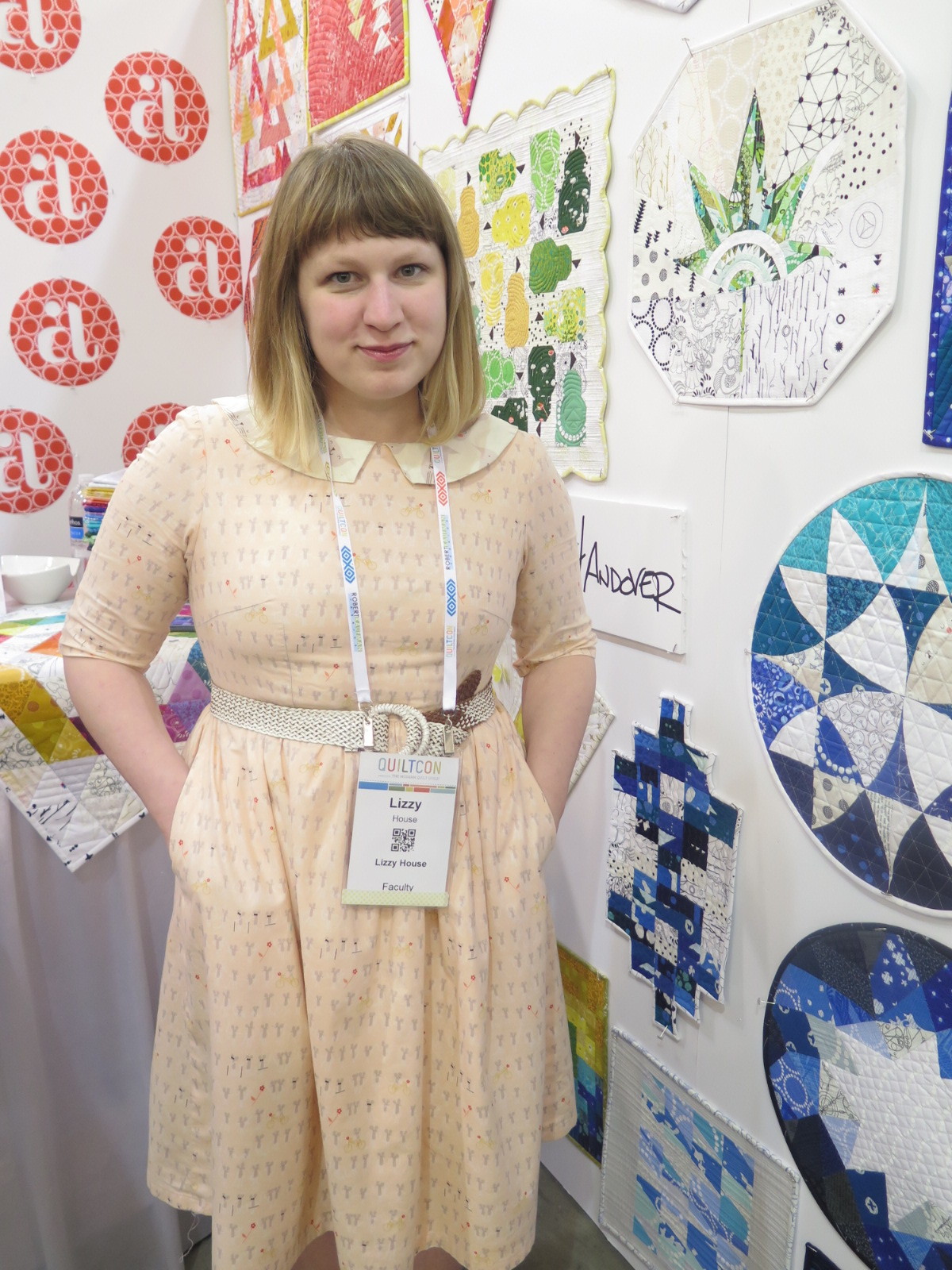 Andover was well represented with the vendors as well. Alison Glass and Lizzy House fabric could be found everywhere!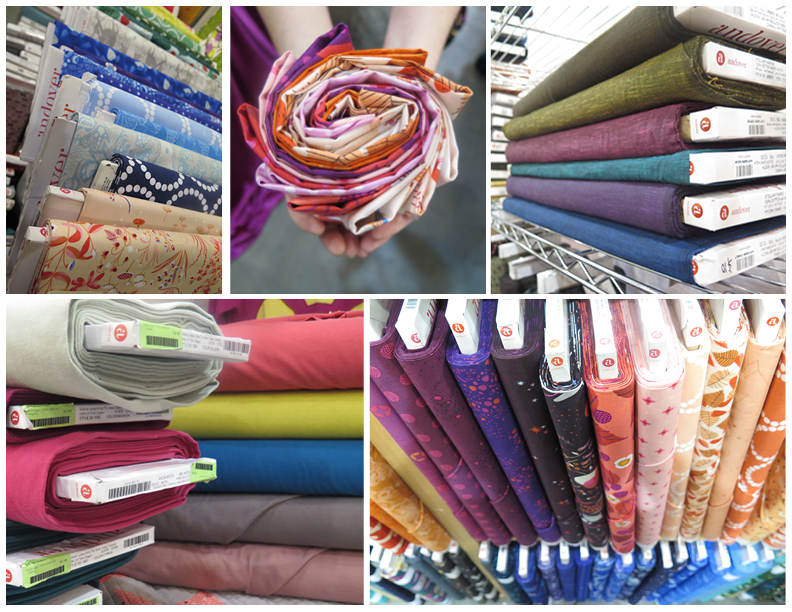 And then of course there was the quilt show. Andover was all over the places, even as part of award-winning quilts! Chillingsworth himself made an appearance in Victoria Findlay Wolfe's quilt, which won Judge's Choice.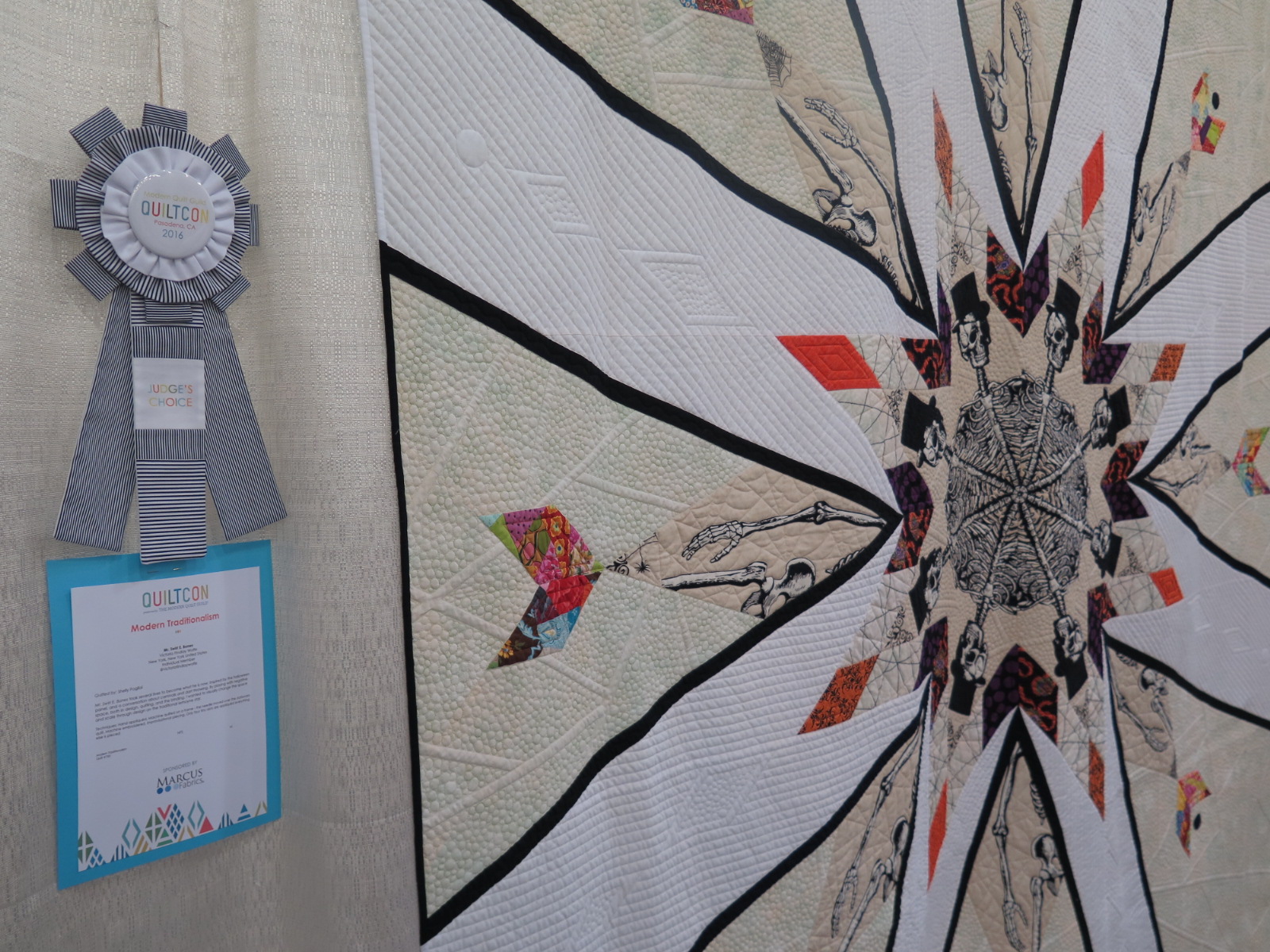 Many quilts featured our fabrics in new and inventive ways.
Overall, we had quite an amazing time at this year's QuiltCon West. We are already planning for next year's show in Savannah, Geaorgia. Can't wait to see you all again!