Hi, I'm Elizabeth Elliott, aka Libs.
As a textile artist, I've been designing and making quilts since 2009. I have always liked the idea of taking a traditional and tactile art, like quilting, and marrying it with modern technology. Which is why I work from digital to analogue. I enjoy the quick gratification of generative art combined with the slow-craft of building a quilt.
I began using generative design for my textiles after collaborating with Joshua Davis. He provided me with the inspiration and customized Processing code that I now use to design my quilts and textiles. I play with various colour palettes, use simple geometric shapes and alter variables in the code to generate random compositions.  I can then take those compositions and adjust them further using Illustrator until I get the results I want. The combinations and permutations are endless and addictive. When the digital results are so beautiful that I want to wrap myself in them, I make them into quilts and textiles.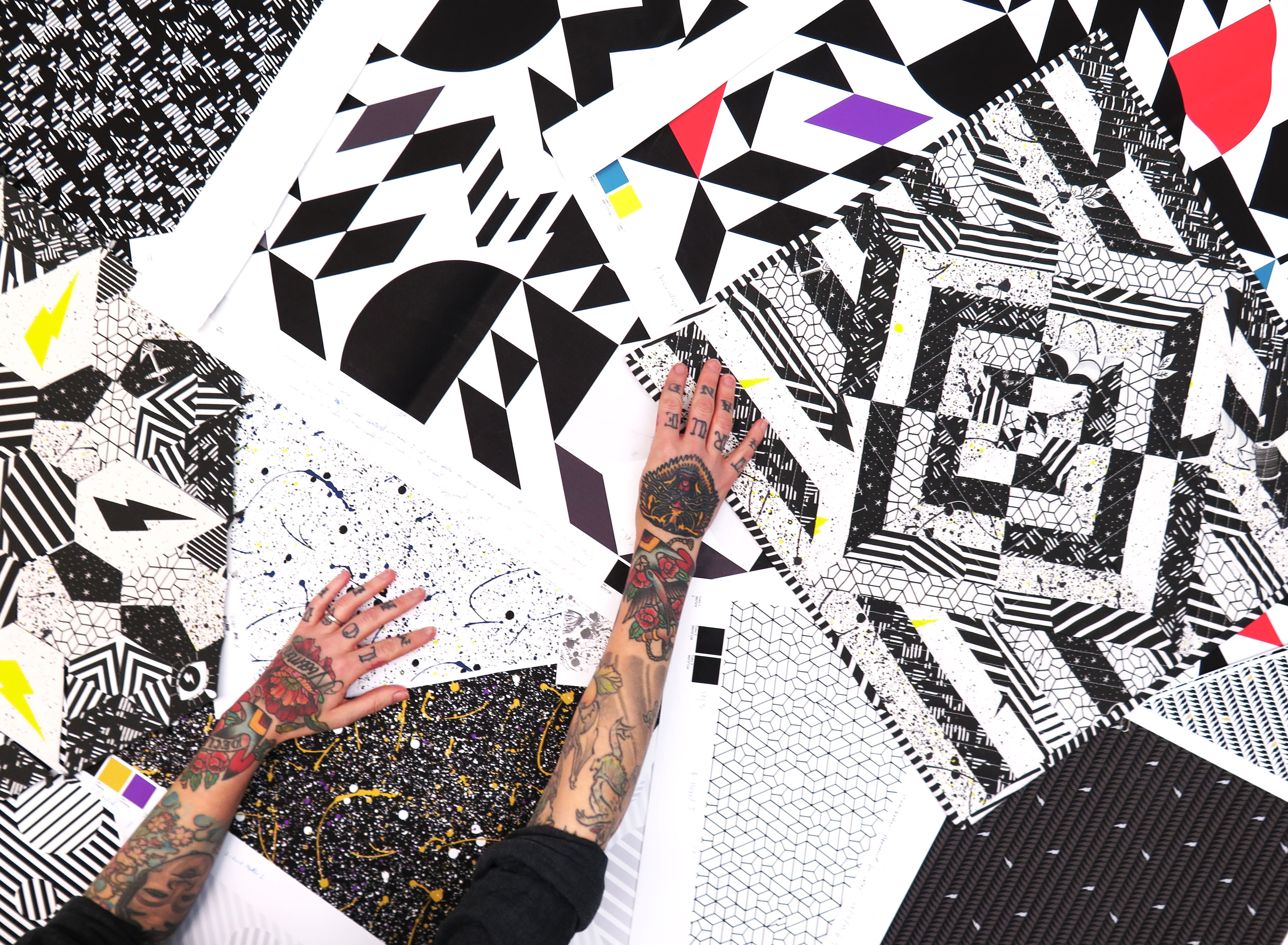 I'm inspired by good design, the randomness of nature, and all kinds of music. When I'm not obsessing over triangles and fabrics, I spend my time hanging out with my awesome family in Toronto, Canada.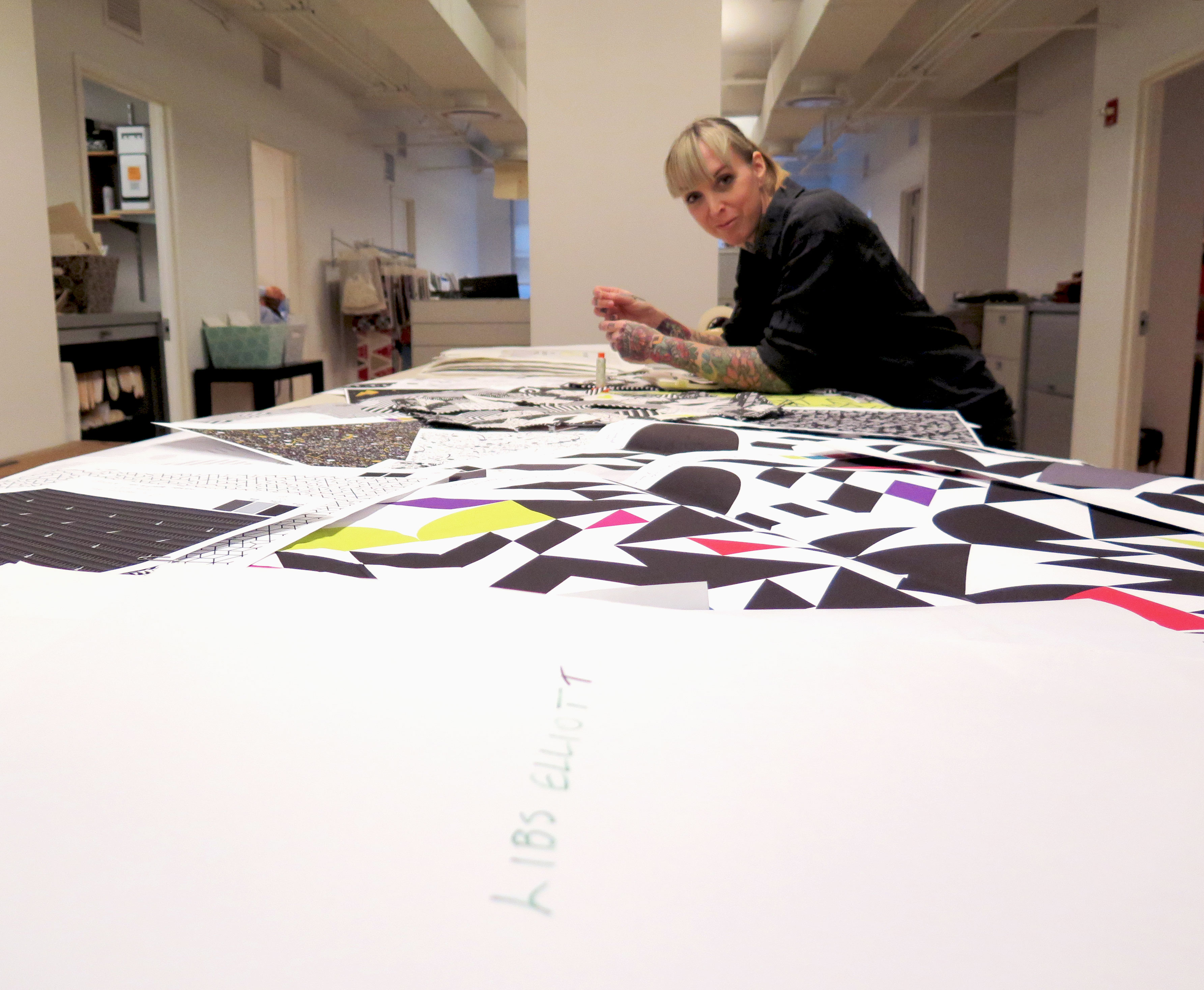 The TRUE LOVE fabric collection balances bold graphics with soft textures and embodies my love for using both technology and my hands to create. It's about that electric feeling you get when you see something you desire and the nostalgia of love at first sight. It makes you dizzy. It makes you restless. It's like a wicked first crush.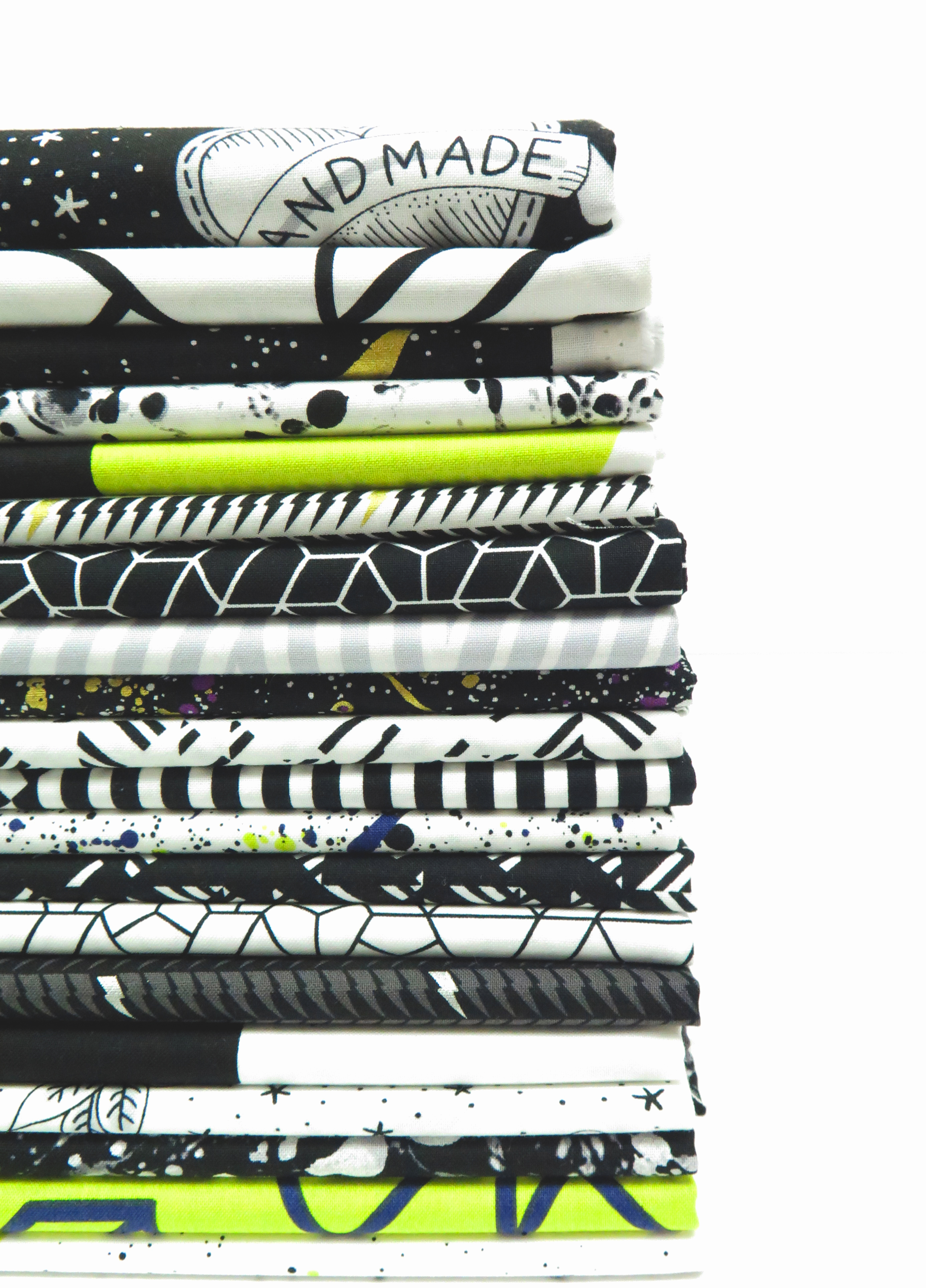 You can find out more about my process, workshops and available patterns and fabrics on my website. And be sure to follow me on Instagram & Twitter.