Hey there, friends! Giuseppe here from Andover (AKA @giucy_giuce). Today we are reviewing the new book Dresden Carnival by Marian B. Gallian and Yvette Marie Jones of Pink Hippo Quilts and Vetmari, respectively.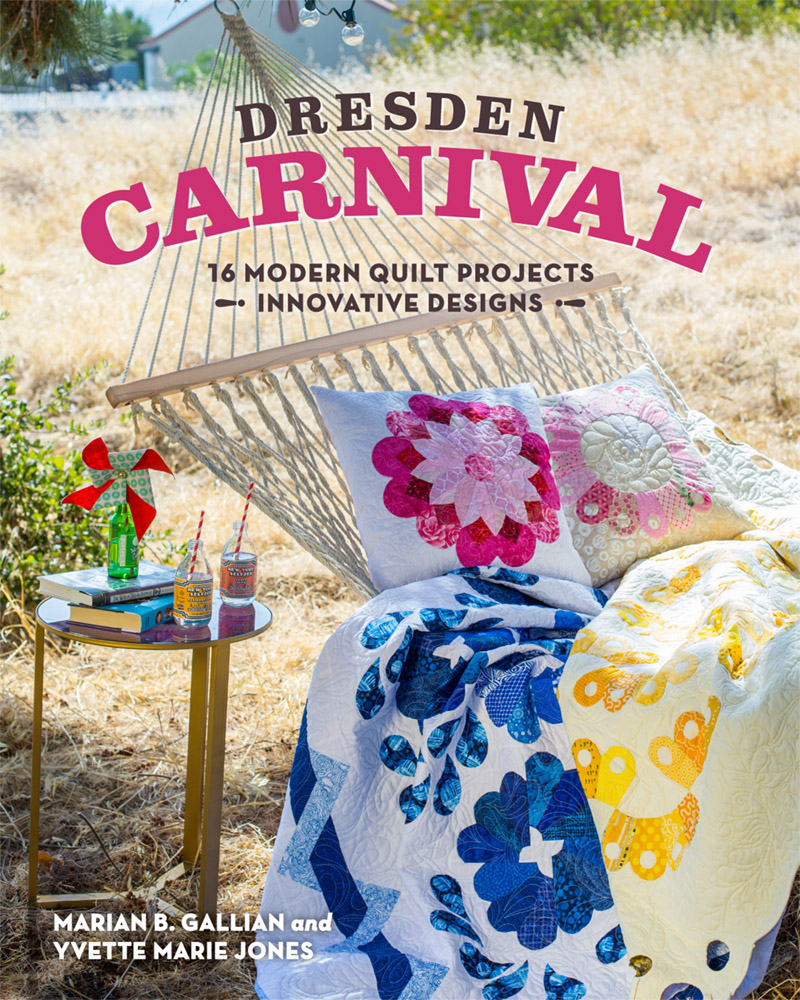 When Marian and Yvette asked us to peruse their new book we jumped at the chance to get our hands on a copy. Our Brand Manager, Daryl (AKA @fabrichick), has worked with these ladies for as long as she has been at Andover. I've been a fan of their work in my tenure here as well. We couldn't possibly be more excited for them and we are so honored to be included in this blog hop!
The ladies used Makower UK's Modern Folkloric fabric to splendid effect in their gorgeous Italian Ice quilt. I love the beautiful swish of the Dresden Plates against the angularity of the outer-most border.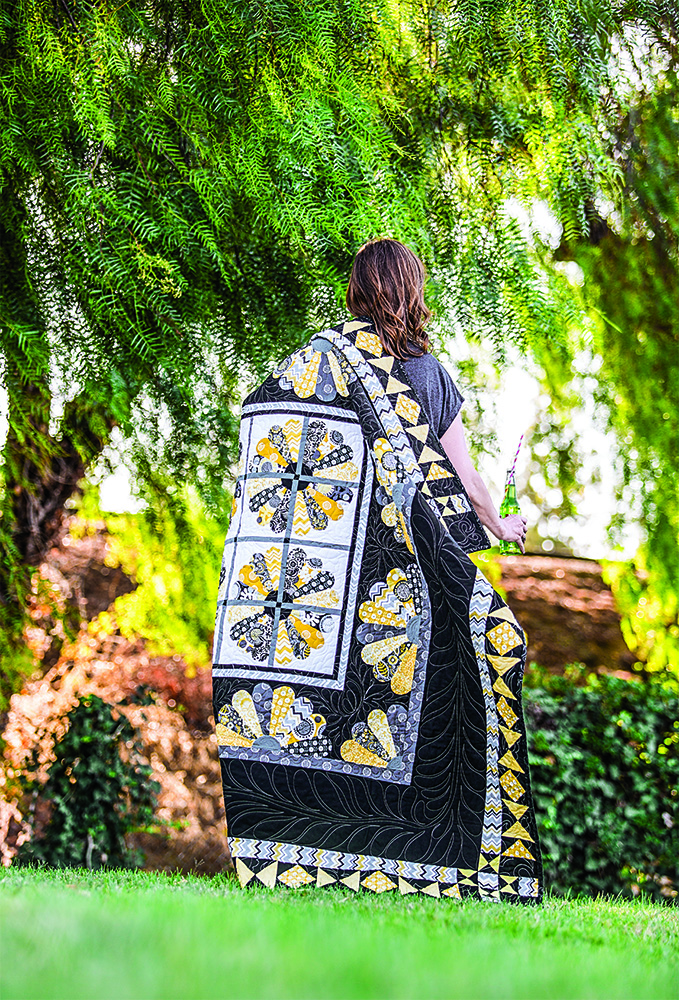 The book is packed to the brim with inspiring Dreseden Plate quilts for all levels. As a quilter I have never tackled the Dresden Plate. All those curves and appliqué are so intimidating! I can honestly say, though, that this book really has inspired me to give it a shot. The instructions throughout the book are super clear and easy to follow.
After reading the book I pulled some fabric for a Dresden pillow I hope to make soon. I pulled from groups by Alison Glass, Lizzy House, and our newest designer Libs Elliott.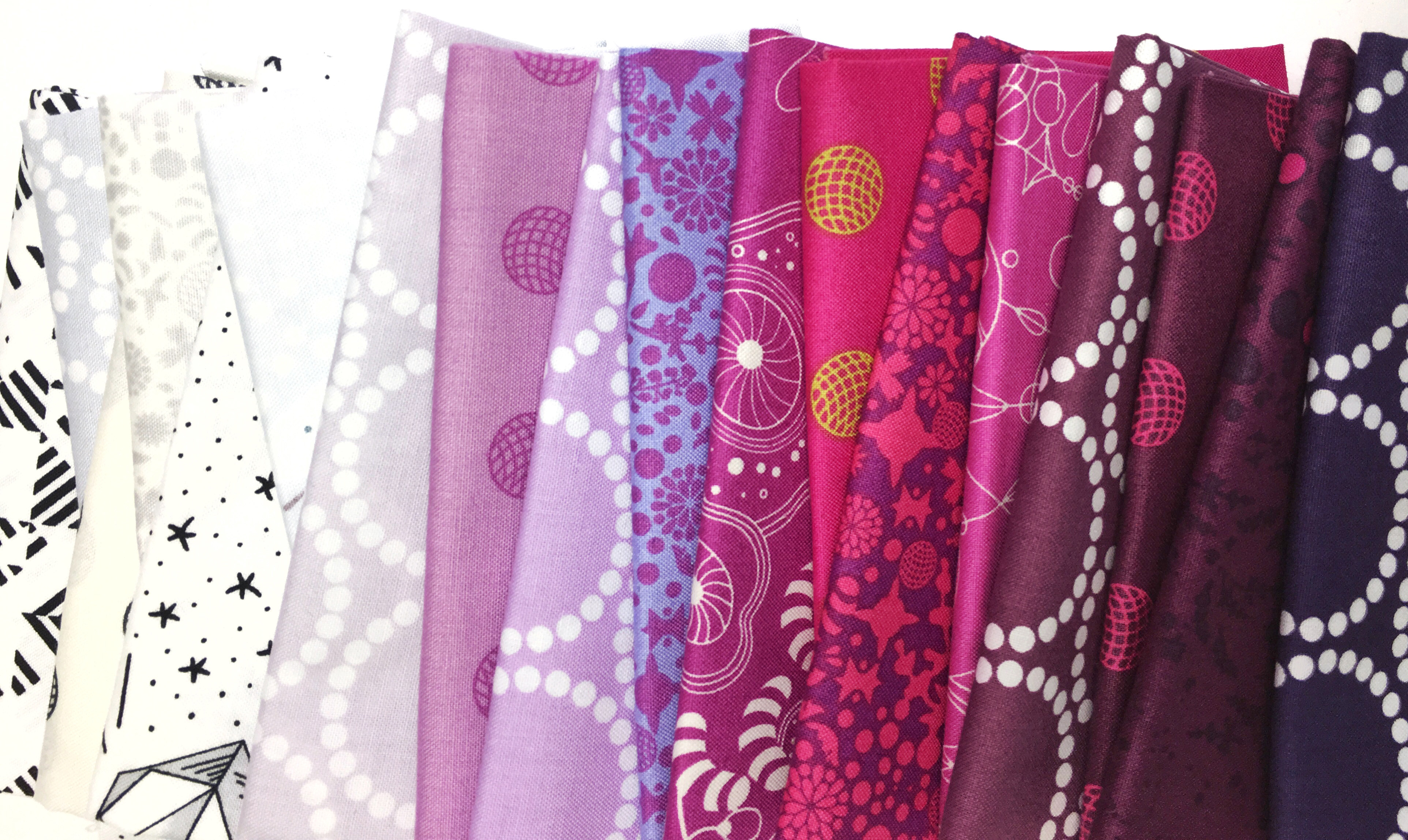 Dresden Carnival is chock-full of sophisticated, colorful quilts. The fabrics are so expertly curated, the palettes so romantic and classic. I felt like this fabric pull invoked that same feeling of chic elegance.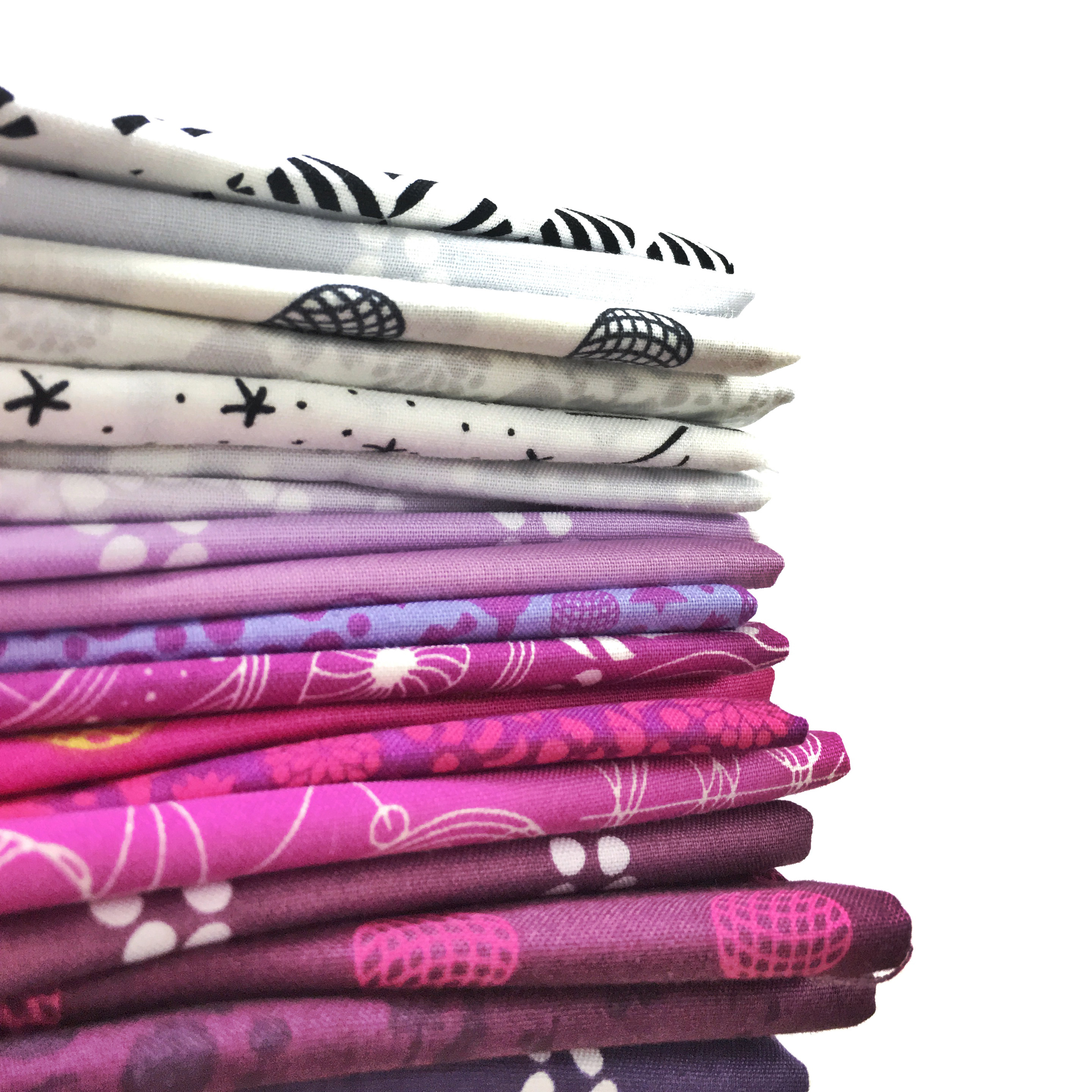 I highly recommend checking this book out. For the experienced Dresden maker it is filled with projects that will inspire you to look at this classic motif in a new light. For the novice, like me, it'll inspire and motivate you to try something new!
There are a ton of great posts about this book on the tour. Check out the blog hop schedule below!
Mon. April 18: C&T Publishing
Tues. April 19: Generation Q Magazine 
Wed. April 20: Bryan House Quilts
Thurs. April 21: Michael Miller Fabrics
Fri. April 22: Textile Time Travels
Mon. April 25: Happy Quilting
Tues. April 26: Kitchen Table Quilting
Wed. April 27: Andover Fabrics
Thurs. April 28: Crazy Old Ladies
Fri. April 29: Vetmari  & Pink Hippo Quilts